Regular Contributor
Mark as New

Bookmark

Subscribe

Mute

Email to a Friend
So I know that in python you can write if-else statements and use "pass" to skip doing something if that is desired. I've trawled the web on Arcade and can't find an equivalent to the pass option in python. Does this exist?
i.e. - I have a feature class and table joined together. I want to compare 2 fields to see if they match (if FieldA == FieldB). If they match, do nothing (pass), if not, return FieldB.
I know I could simply return FieldA (as per this solution in this post) but I want to see if by skipping instead of returning FieldA, it might improve the speed of the calculation if it can skip values instead of returning the original value???
P.S. I couldn't actually get it to work in python - it didn't seem to like the joined field names (i.e. Table1.FieldA == Table2.csv.FieldA). I did get it to work on a an un-joined feature class (i.e. FieldA == FieldB). I'm guessing it was the "dots" between the table name and the field name that was confusing it.
Lindsay Raabe
Forest Products Commission WA
1 Solution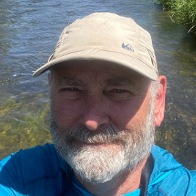 by
JoeBorgione

MVP Esteemed Contributor
Mark as New

Bookmark

Subscribe

Mute

Email to a Friend
I think 'continue' is the Arcade equivalent to Python's 'pass'.
That should just about do it....
7 Replies