New Contributor II
Mark as New

Bookmark

Subscribe

Mute

Email to a Friend
Hello all, I'm a student using a ArcGIS Pro for a research project. I've recently upgraded my desktop to ArcGIS Pro 2.7.1 and now I have some problems with geoprocessing tools using Model Builder or not. For example, when I run the "Project Raster" tool, this happens: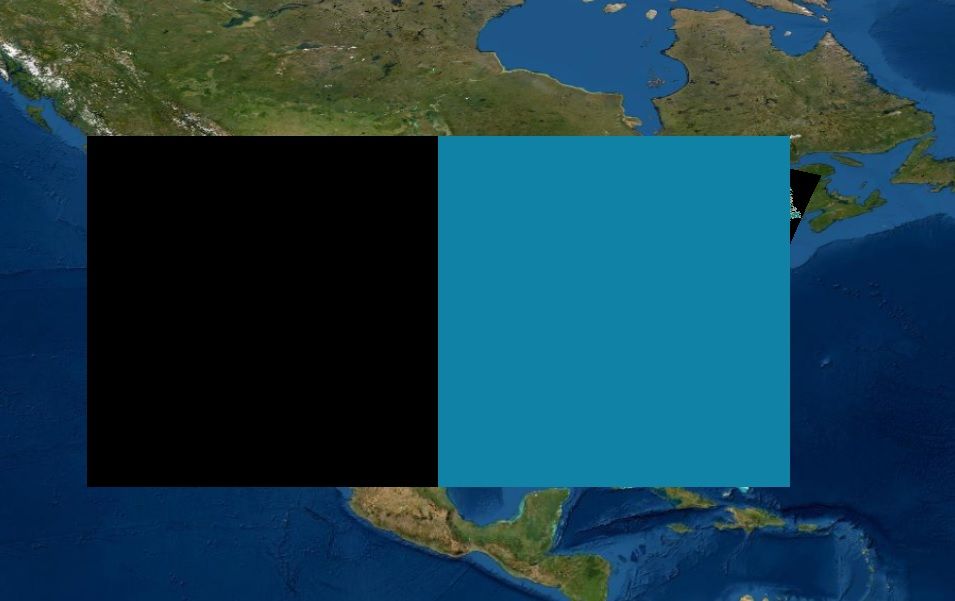 Running this tool "completed" but the amount of time it took to complete them were surprisingly short. Raster datasets the size of three states took 5-10 seconds to complete. Most of the time, data in my attribute tables would disappear or be reduced to 1-2 rows. Additionally, the layer would show up in the Contents, but no layer could be seen in the actual map, or a strange, large, bicolor rectangle would show up on the map like above.
I set up an entirely new project to test other geoprocessing tools I might use. This time I tested the "Mosaic To New Raster" tool. All rasters to be mosaiced came from the same source, so same number of columns, rows, cell size, format, geographic coordinate system, etc. I didn't change any these, just simply wanted to mosaic them so I could use the "Clip Raster" tool to my preferred extent. This is what happened: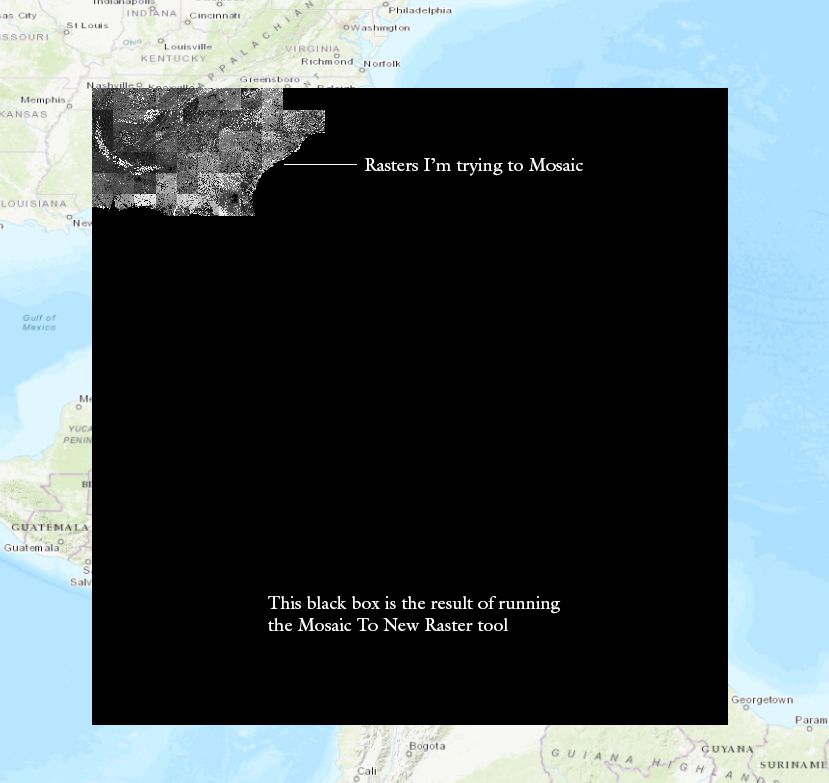 All of these issues occurred after I updated to ArcGIS Pro 2.7.1. Does anyone know what might be happening and how I can fix this? Your help is sincerely appreciated. Thank you!
6 Replies