Highlighted

New Contributor III
Mark as New

Bookmark

Subscribe

Mute

Email to a Friend
Hi all,
I have been trying to move over to Pro more often, but there have been quite a few issues holding me back. This question pertains to my issues with inserting images (PNG/JPG) onto an ArcPro map layout.
For some water main design work, I wanted to show a rudimentary profile on the layout for a better visual. I am able to have this work as normal if I import the layout file from the project on the network drive to ArcPro 2.3.3 on my local machine as shown in "ArcPro working images".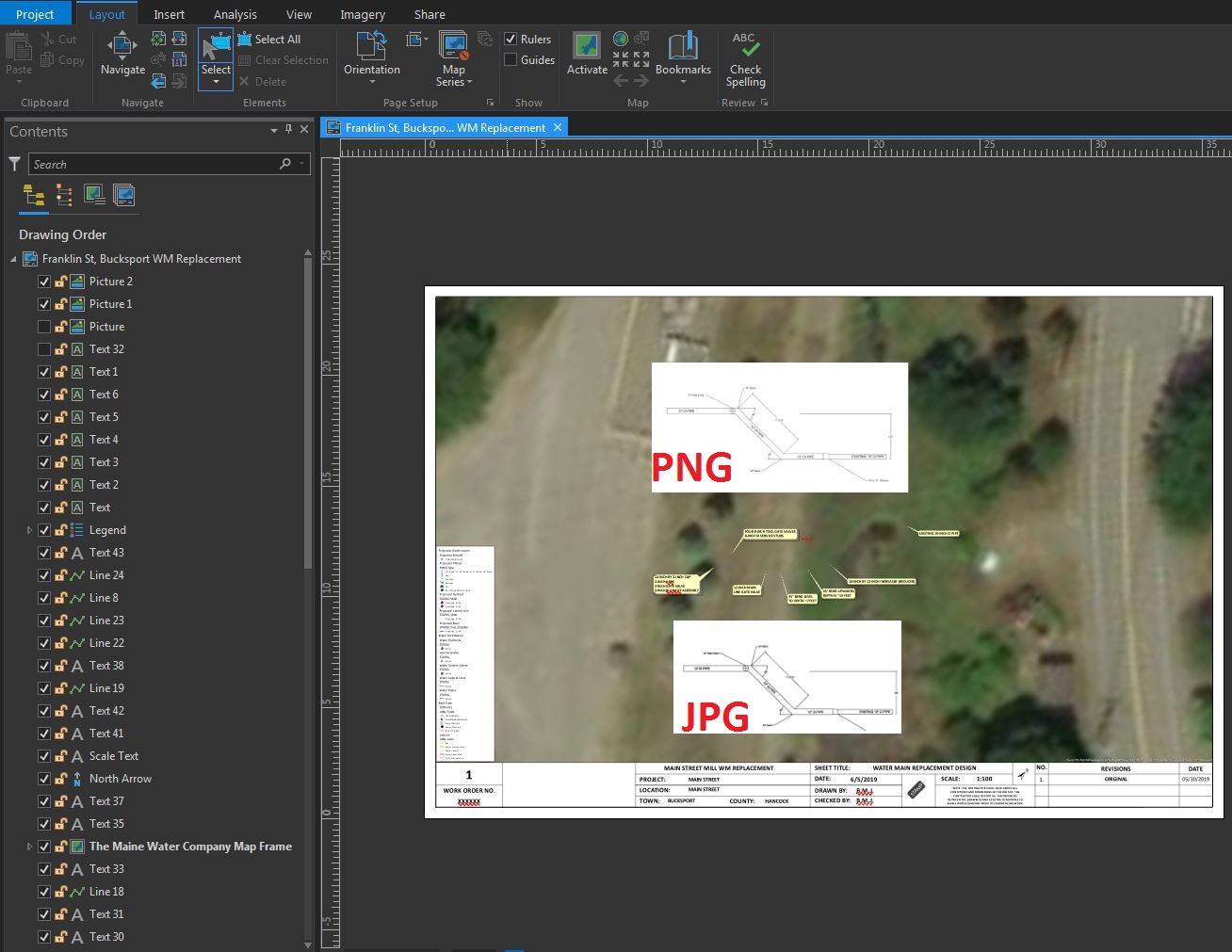 I am unable to insert these same images if I am using my virtual desktop workstation that has ArcPro 2.3.2 along with my enterprise GIS data. I have tried moving the images to different locations (local/server based), re-exporting them as different file types, nothing seems to work. There are also not many options once you get an image onto the layout to troubleshoot, it is just invisible but selectable as shown on "Arc Pro non working images"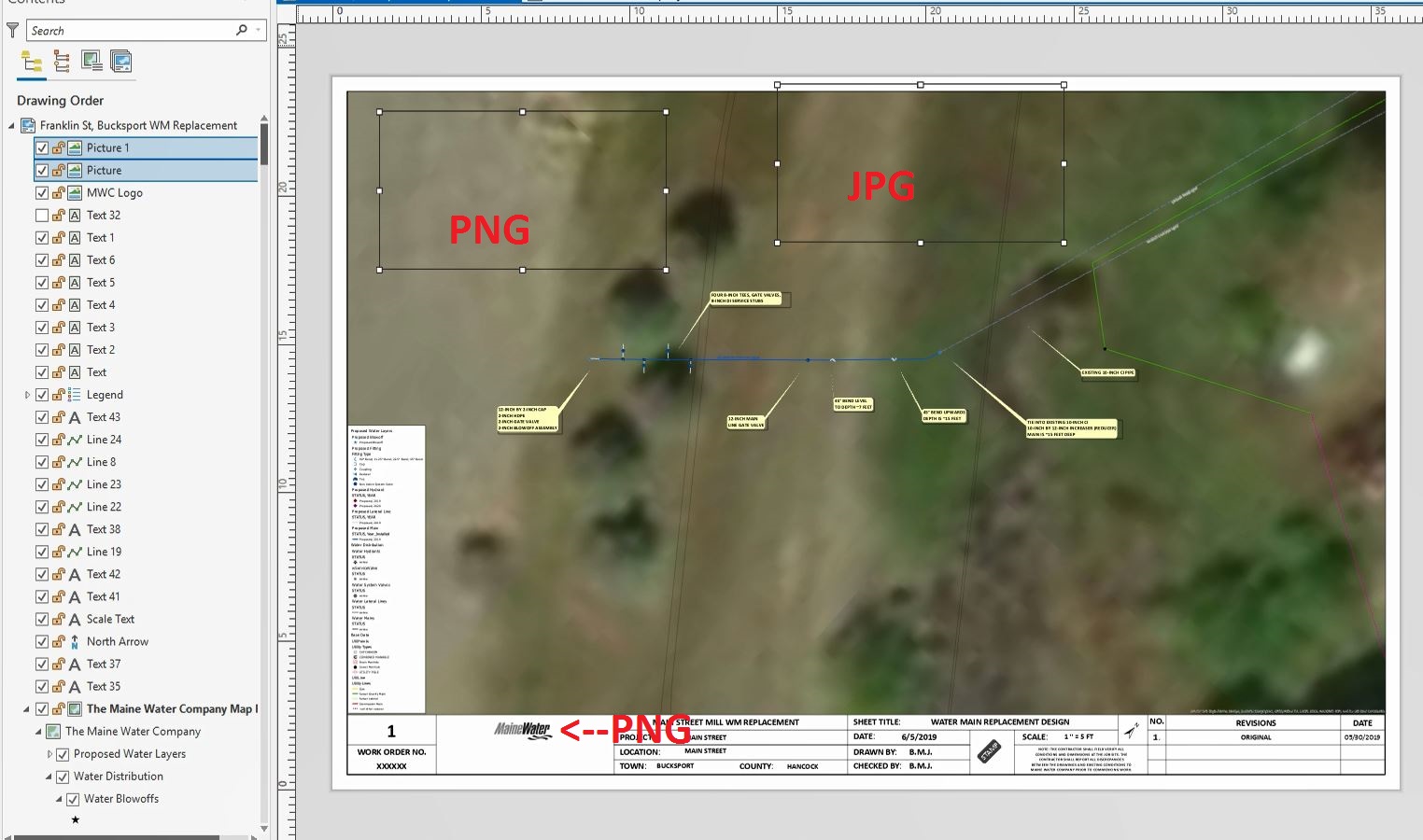 This image issue, along with my inability to export PDFs on my virtual setup (something I do dozens of times with each of my water main designs in ArcMap as I work, ) is really holding me back from using ArcPro. These are both things that work when I import the layout file and test it on my local version of Pro (*note* 2.3.3 AND no enterprise GIS layers)
Any ideas or personal experiences would be appreciated, thanks.
1 Reply
Highlighted

by
TomBole
Esri Regular Contributor
Mark as New

Bookmark

Subscribe

Mute

Email to a Friend
Hi Brendon,
I'm unaware of any specific issue concerning inserting or drawing picture elements on a layout through a virtual machine. In my testing this works fine. There may be a specific issue that tech support can help you out with.
They can be contacted at https://support.esri.com/en/contact-tech-support.
Once a picture has been added to the layout it is part of the document.
From the help (https://pro.arcgis.com/en/pro-app/help/layouts/add-and-modify-graphics-and-text.htm#ESRI_SECTION1_88...)
After a picture has been added to the layout, it is stored with the project and loses the connection to the original image file. This makes sharing projects easier. However, if the source image is updated, all projects using that image need to be manually updated with the new image.
I can see how the UI may be confusing in that it still shows the location of the original file giving the impression that the element still references this location. It does not. The text box for the source is available so that you can replace the current image with another.
Hope this helps,
Tom