Occasional Contributor
Mark as New

Bookmark

Subscribe

Mute
I've automated sharing my mapservices to ArcGIS Enterprise using arcpy and now I see a difference on the configured popups between the services I share manually from Pro and the services I Share using Arcpy. When I share manually, the popup information is also shared in ArcGIS Enterprise and when I configure the mapservice in a new map in ArcGIS Enterprise the popup configuration is the same as ArcGIS Pro. When I share the service from Arcpy and add the service to a new map in ArcGIS Enterprise, there is no popup configuration and I need to do the popup configuration again in the webmap.
Using Ago-assistant, I dug a little deeper and found the service I shared manually has a data section containing the popup configuration and the service I shared using Arcpy doesn't have this.
Screenshots to illustrate this: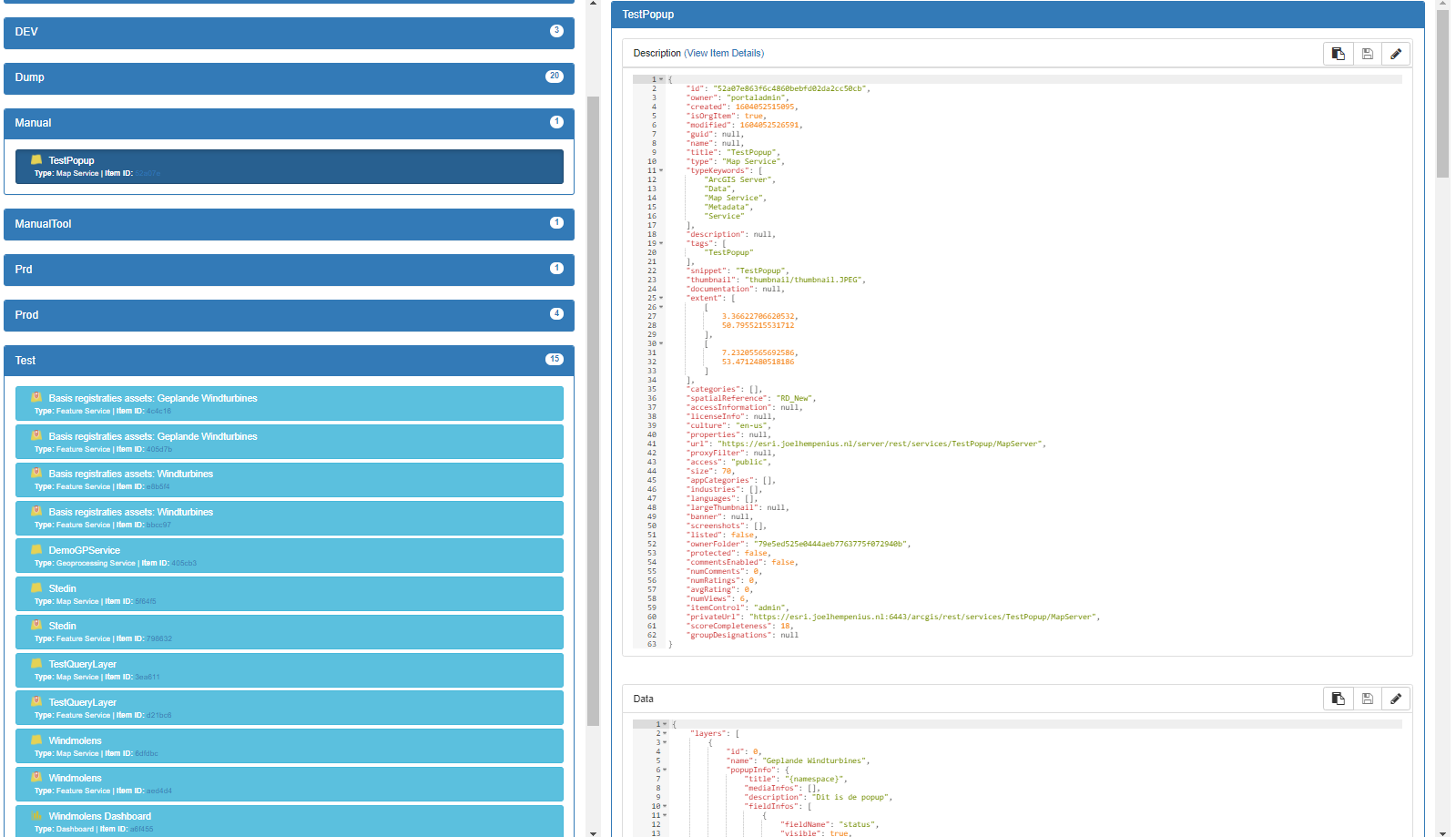 The services shared manually from ArcGIS Pro has the data section bottom right with the popup info: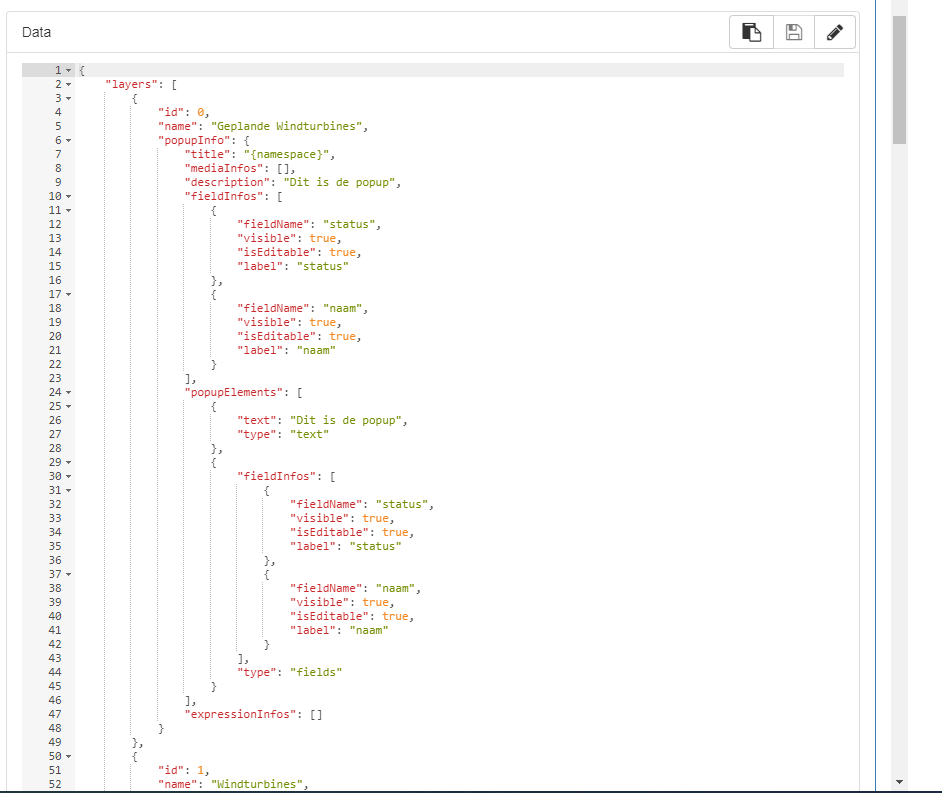 The service shared using Arcpy doesn't show the data item: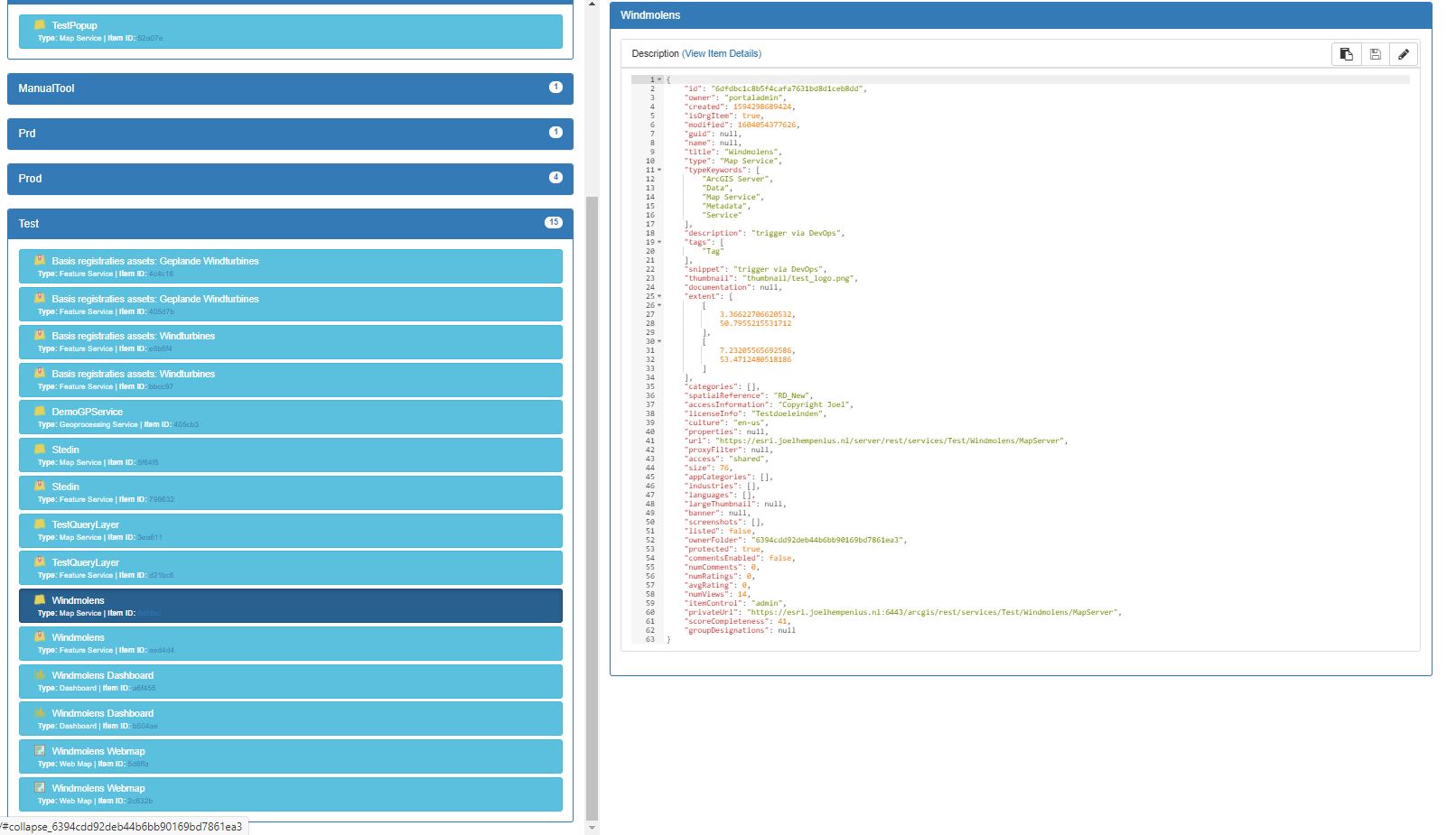 From the network tab in dev console I see a /data? request, but this gives a 200OK with 0 content length.
I tried a very minimal script from this page (MapImageSharingDraft—ArcGIS Pro | Documentation ) and modified it only to publish my pro project to my server, but this gives the same result.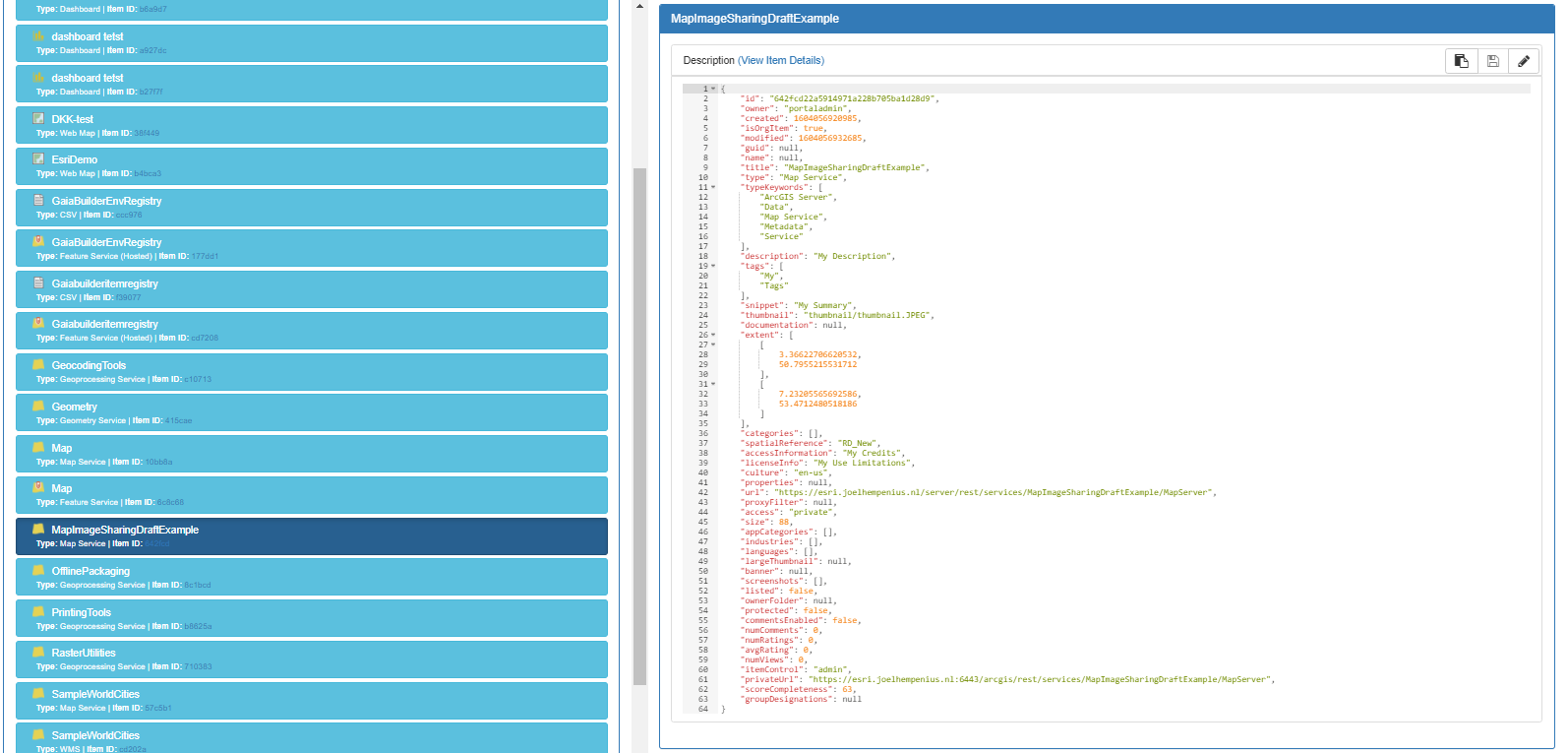 Does anybody know how I can publish the popupinfo with the service from Arcpy?
-Joël Hempenius.

Languages: JavaScript, Python and Dunglish
10 Replies