New Contributor
Mark as New

Bookmark

Subscribe

Mute
Hello. I'm a Mac guy, graduating soon with my double major and a minor and headed to grad school. I'm doing more and more GIS modeling and data crunching using mostly raster and LiDAR. I am sadly realizing I need to get a laptop that's not Apple. I have about $3,000 to spend. I want this to last me for 4-5 good years, getting me most of the way through grad school.

first question: should I stick to gaming laptops? For example, I've heard good things about longevity of Lenovo but don't know if I'm better off looking at a beefy thinkpad or a Legion.
second question: screen size?
third question: is there a "best" processor for GIS work?
fourth: what would you do?
1 Reply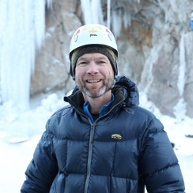 Esri Notable Contributor
Mark as New

Bookmark

Subscribe

Mute
Although Esri cannot recommend one computer system over another, there are multiple resources you can use to make your decision.
ArcGIS Pro 2.9 system requirements here
Check your computers ability to run ArcGIS Pro .2.8 or 2.9 here
Run ArcGIS Pro on a Mac here
Lastly my work computer is a Dell Precision 3561 and I like it very much, works with ArcGIS Pro well but that's my personal opinion only.
Good luck with grad school!