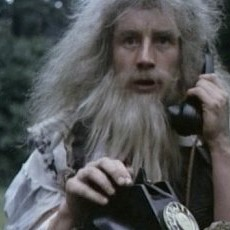 Occasional Contributor
Mark as New

Bookmark

Subscribe

Mute
Hello-
I've been learning the ins and outs of ArcGIS Pro's animation tools while trying to create a time lapse of a heatmap for a Twin Cities, MN dataset.
Is there anyway to set the animation parameters or key frame transitions so that something other than a simple, stepped transition is used between each of the animation's key frames?
All of the documentation I've read so far focuses on how you can fine-tune the camera's behavior, but for my purposes I don't want the camera to move; the only frame-to-frame changes are the heatmap's time intervals. I know the user is able to change the keyframe transition behavior specifically for time: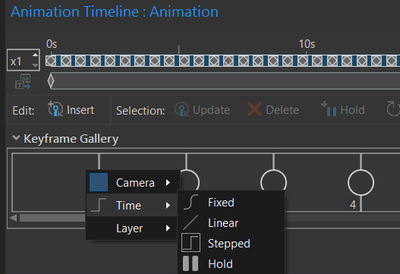 ... and mine is set to 'Stepped' by default, but every time I've tried switching it to either fixed or linear and refreshing my animation timeline, the whole thing becomes stuck on one single time stamp.
If I want something smoother like cross-fades between time series key frames, is my only option for now to export each key frame as a static image and then use a different piece of video software to string them all together?
Thanks!
Galen S.
MN Dept. of Transportation
p.s. I'm still using ArcPro 2.4 for the time being, but hope to be upgraded to 2.7 soon.
3 Replies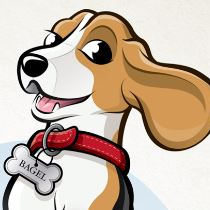 New Contributor III
Mark as New

Bookmark

Subscribe

Mute
Galen, have you had any success on this? I'd like to have data fade-in according to time, rather than just suddenly appearing, but info seems to be scarce on this topic.....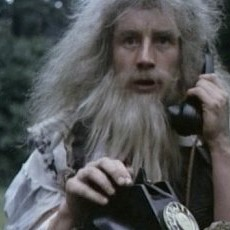 Occasional Contributor
Mark as New

Bookmark

Subscribe

Mute
Hi Lisa-
Unfortunately I haven't. Since I was under a time limit for the project mentioned above, I settled for the simple "hard cut" transitions between heat map frames and haven't revisited this specific project since then.
I have done another ArcPro animation project since then, but that just followed a single moving point feature (a snow plow, appropriately enough for Minnesota) so the default animation settings worked fine.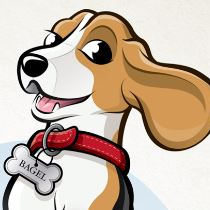 New Contributor III
Mark as New

Bookmark

Subscribe

Mute
Thanks, Galen. It's looking like I have to go to the API for JavaScript to get what I really want .....