New Contributor
Mark as New

Bookmark

Subscribe

Mute

Email to a Friend
Hello,
I have been using the "Forest-based classification and regression" tool for some time now but I am stuck on an error.
I run this tool using a point dataset with 0 or 1 value (categorical) as training feature and around 10 raster files. For each raster I have two different size. One covering a small part of the area I'm studying and the other covering the whole area. These two types of raster were not created at the same time but created using the same sources and tools.
When i'm trying to run the tool using "small" rasters there isn't any problem.
But when i'm trying to use the "largest" ones, I have the following message:

When i'm using the tool with both small and large raster, the error didn't appear as the tool may takes the smallest extend.(I guess)
First I was thinking that the problem came from the point dataset (maybe some points used with the largest rasters can cause this problem) so I try to run the tool with the largest rasters using only points that are inside the area of the smallest rasters, but the error happens again.
I'm running out of ideas to find the origin of this problem.
Do you have any ideas on how to solve it?
Let me know if you need more details.
Thanks,
Alexandre LE BOULCH
2 Replies

New Contributor II
Mark as New

Bookmark

Subscribe

Mute

Email to a Friend
Hi Alexandre
I´ve got the same issue.
Only difference, I am using a polygon dataset as training data (also with 0 or 1 values) - is that a problem?
I cannot understand the origin of this problem either...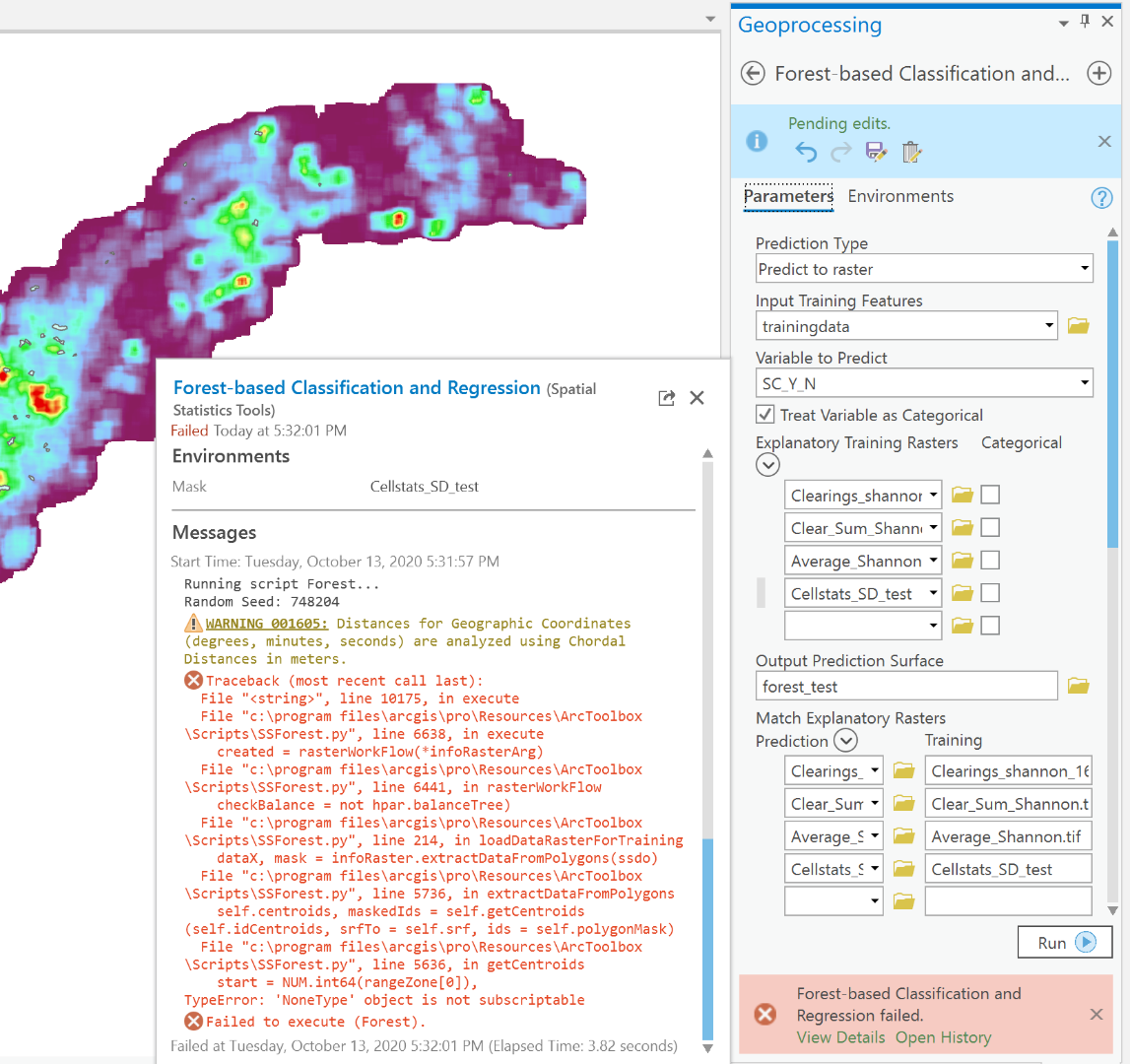 New Contributor
Mark as New

Bookmark

Subscribe

Mute

Email to a Friend
Hi,
I've never used polygons as input so I have no idea.
I'm still on the same problem with no solution yet.