New Contributor
Mark as New

Bookmark

Subscribe

Mute
3 Replies

Esri Regular Contributor
Mark as New

Bookmark

Subscribe

Mute
What a gorgeous map and layout! Currently there is no way to automatically display multiple attributes from a table automatically in a Pro legend. There are some ways to approximate what you have in that map, but currently I don't think you can get exactly the same result with the regular options in a legend. You'd have to convert to graphics and manually adjust all the legend components. Or you could add the graphics and text to build the legend manually. Table dynamic text makes adding values directly from an attribute table much faster and more accurate (the text updates automatically if changes are made to the data).
In ArcGIS Pro legends are based on the symbology in the map. Your map has all the symbols shown as one color with a label. The legend section has all the symbols shown as different colors while also being numbered. If you tried to insert a legend with just that map, only a single red symbol would be added (or 24 red symbols depending on how your layers are set up).
However, you could add a second map that has all the points symbolized according to the colors in the legend then not turn on that map frame (uncheck it in the Contents pane or move it off the page). If you did that and created a legend based on that map frame you'd get all the colors. I recommend creating your map using the unique values symbology type. That will support all the colors and allows for you to set separate labels and descriptions.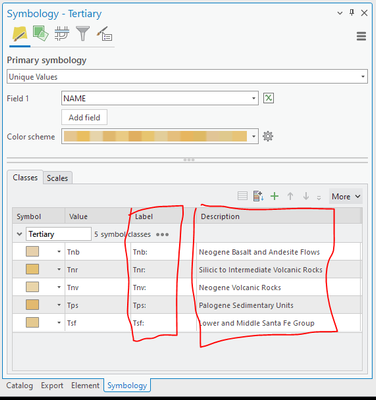 Then the bolded text would be the label, which is pulled automatically from a field (although you can override it) and the other text would be a description that you would have to add manually. With all that done, your legend would display all the text and you can adjust the word wrapping, text formatting, and spacing to get a result you like. ArcGIS Pro doesn't currently support vertical stacking for descriptions and text though, so you won't be able to get the exact legend show in the current map. It would be something more like this: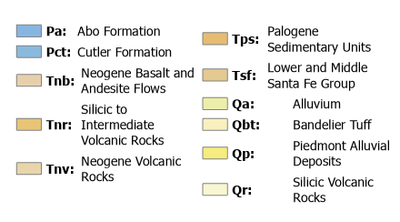 where the bolded text would be in front of the other text.
I hope this helps!
Cheers,
Aubri
Cheers,
Aubri

New Contributor
Mark as New

Bookmark

Subscribe

Mute

New Contributor
Mark as New

Bookmark

Subscribe

Mute
Hi Aubri,
Thanks so much for your quick and detailed answer, and for the compliment on the map! I work in both GIS and Adobe Creative Cloud and the original map was made solely in Illustrator. I'm using the GIS/Adobe plugin for the first time in making this updated version to see if I can optimize this workflow.
I've been testing out the approaches you suggested today, but haven't quite finished so will get back to you once I've figured out which of your solutions works best for this purpose. I don't necessarily mind having to tweak colors and symbols in Illustrator, at least not for right now, so am thinking your first solution will work at least for this version - but more soon!
Neha