New Contributor III
Mark as New

Bookmark

Subscribe

Mute

Email to a Friend
Does Arcmap 10.x become from the past and it's the tim to move away and start using Arcgis pro ?
2 Solutions

MVP Esteemed Contributor
Mark as New

Bookmark

Subscribe

Mute

Email to a Friend
A few reasons to continue working on ArcMap:
1. ArcMap works better on comparatively lower hardware configuration machines (upto 4 GB RAM, Dual core machines with lower GPU).
2. 3rd Party dependent tools/add-in that are not yet available for ArcGIS Pro (e.g. ArcGIS Editor for OpenStreetMap).
3. Using any tools/functionalities that are not yet available in ArcGIS Pro.
If you are not falling under any of the above categories, it's recommended to work on ArcGIS Pro (especially because the ArcMap is in its last release. So, no more development in ArcMap, and its deprecation is planned).
A few advantages of ArcGIS Pro may include but not limited to (as you may already know)
1. 64-bit platform with integrated 2D/3D interface along with the privilege of adding multiple layouts in a single project.
2. Easy integration with ArcGIS Enterprise, ArcGIS Online and rest of the ArcGIS Platform, and easy sharing of content.
3. Most of the ArcMap elements can be imported to ArcGIS Pro.
4.With recommended system configuration, performance is better than that of ArcMap.
5. New and innovative functionalities like BIM-GIS integration, Deep Learning tools,
6. Improved rendering of 3D objects and imageries, and better editing interface.
... and many more.
A bit older article Why You Should Move to ArcGIS Pro


Think Location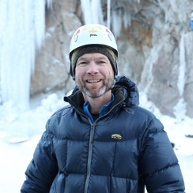 Esri Frequent Contributor
Mark as New

Bookmark

Subscribe

Mute

Email to a Friend
From the Esri Q&A - 2021 Esri User Conference - "ArcGIS 10.8.1 is the current release of ArcMap and will continue to be supported until March 01, 2026 as established in the ArcGIS Desktop Product Life Cycle. We do not have plans to release an ArcMap 10.9. This means the 10.8.x series will be the final release series of ArcMap and will be supported until March 01, 2026."
So you can continue to use ArcMap for years to come but the ArcMap 10.8.x release is the last release of ArcMap. No new functionality as it were.
4 Replies