New Contributor III
Mark as New

Bookmark

Subscribe

Mute

Email to a Friend
What happened to the Attribute hover popup (whatever the official name is for that action)? It used to stay up for as long as the mouse cursor hovered over the truncated attributes. Now it disappears after only 5 seconds. How am I supposed to read long attributes when it's only displayed for 5 seconds. Why would anyone change this? My example here is short, but I'm constantly dealing with very long descriptions that, according to ESRI, may only be previewed for 5 seconds.
Here, I'm able to preview the long text by hovering over the attribute table

5 seconds later...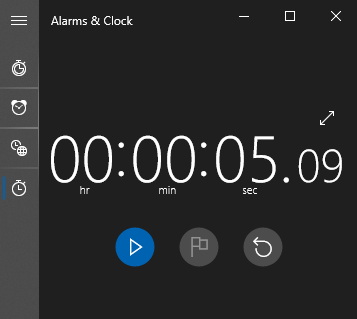 Gone.

Work around options:
Paste the text into a text editor
Buy a super extra wide monitor in order to resize the field to be fully visible
3 Replies

by
KoryKramer

Esri Community Moderator
Mark as New

Bookmark

Subscribe

Mute

Email to a Friend
Hi @CheyneHadley Sorry for the difference you're seeing after updating to 2.8. The attribute table got a big overhaul to improve performance and scrolling among other things, but unfortunately it looks like this hovertip timeout was introduced. The following bug was logged for the behavior you're describing. [BUG-000140291: The hover tip that appears over a cell when values are truncated disappears after five seconds, without moving the mouse.]
It sometimes takes a bit for a bug to be published and made available on support.esri.com, but you can check there and when it is available, use the Subscribe button to get set up for notifications and updates.
In the meantime, if you open the Attributes pane does that help you see the full contents of your data more easily? Just a thought.

New Contributor III
Mark as New

Bookmark

Subscribe

Mute

Email to a Friend
To add to this topic, now the hover tip is showing attributes from a completely different unselected row.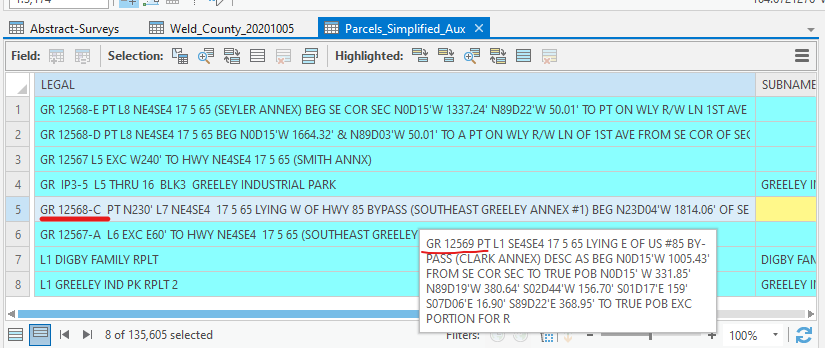 by
KoryKramer

Esri Community Moderator
Mark as New

Bookmark

Subscribe

Mute

Email to a Friend