New Contributor III
Mark as New

Bookmark

Subscribe

Mute
Good Morning All,
Wanted to rack your brains. I have an annotation layer that's in an editing environment. I want to copy over that FC to a Read Only environment for my services. The idea is to truncate and append every weekend because the anno FC is about 4 -5 million records and appending that data seems to take a long time. I have tried the Append Annotation feature class tool and it has taken it nearly 24 hours to complete. Does anyone have any ideas on how I may be able to speed this process up or perhaps a different methodology that may take a shorter amount of processing time with the same results? Thanks in advance!
1 Solution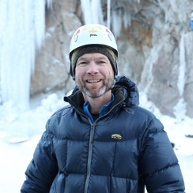 Esri Notable Contributor
Mark as New

Bookmark

Subscribe

Mute
So my understanding is you would create two web feature layers - one for the editors with VMS enabled so folks could edit as they normally do. Then you would create a second web feature layer with the query capability enabled and editing/export/sync disabled. As editors edit data in the first web feature layer, when they post to default, the changes are available to the second web feature layer. At least that is my understanding on how this would work.
To your question though - the 2nd web layer is created from the default version much the same way you did for the editing web layer service. Since replication is not supported in branch versioning, no issues as no replicas. Performance "should" be fine but as you stated, millions of features.
7 Replies