Mark as New

Bookmark

Subscribe

Mute

Email to a Friend
Hi there,
I've been fussing around for hours trying to figure out how to permanently set the symbology on my multidimensional mosaic dataset. I've saved a .rft (raster function template) file of my desired symbology and attempted to set it in the processing template tab of the mosaic dataset (also setting the default to the same) in ArcCatalog.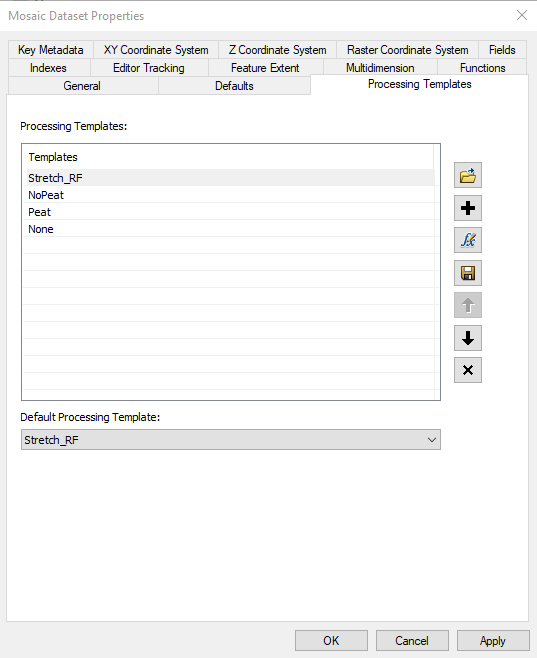 When applied, I receive this message: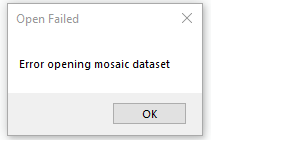 I've tried the similar process of applying it when publishing my mosaic dataset as an image service in Manage Raster Function Templates under the Function tab. The results are similar, except I don't receive an error message. When I preview before publishing, there is nothing in the view. So same issue.
I HAVE been able to add the same .rft in the processing template tab of the same mosaic dataset in ArcGIS Pro. But the results are not permanent. When I close the program and look at the dataset again, the default symbology is back on.
Some info about my mosaic dataset: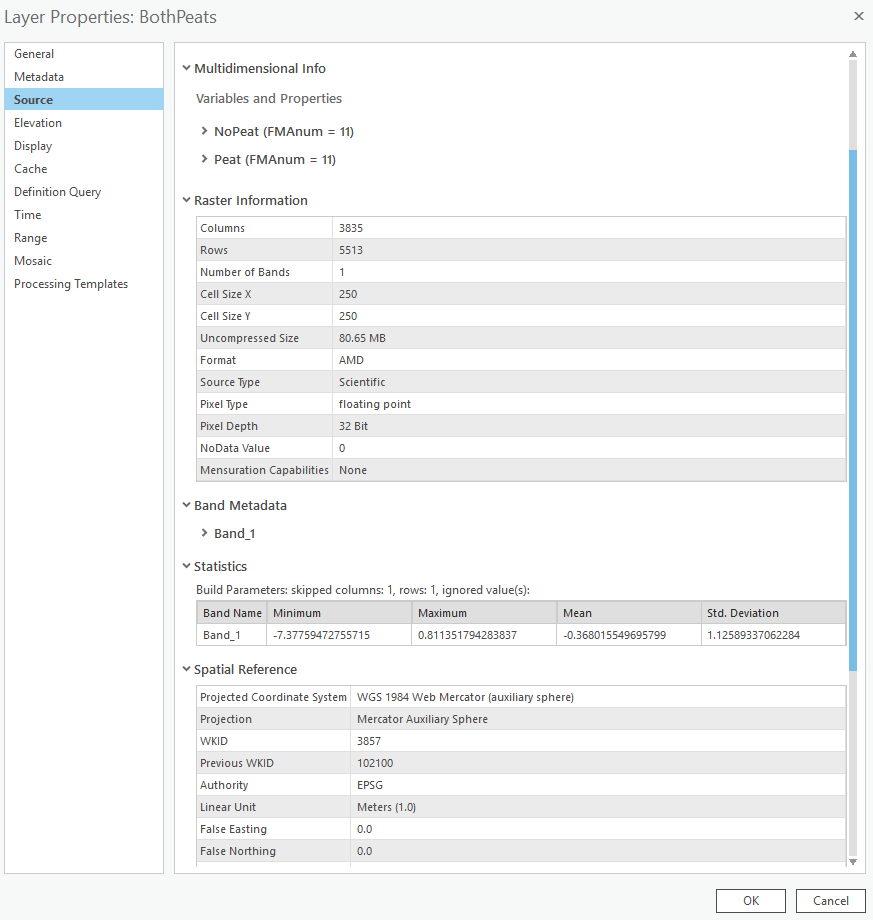 When I use Set Mosaic Dataset Properties to add a processing template, the results stick in ArcGIS Pro but when I look at the dataset in ArcCatalog, I get this error message: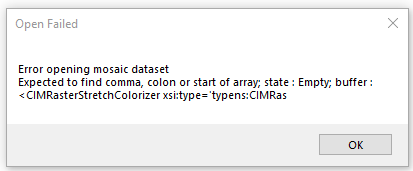 And any attempt to publish image service crashes the program.
Any solution/advice out there?
1 Solution
Mark as New

Bookmark

Subscribe

Mute

Email to a Friend
I found a work around to this problem. Since I'm developing a web map with ESRI's Javascript API I used the Remap and Colormap RasterFunctions to reclassify and manually set the colors on my single band rasters. I got the result I wanted but it would have been nice to be able to configure the symbology of the image service BEFORE publishing.
1 Reply
Mark as New

Bookmark

Subscribe

Mute

Email to a Friend
I found a work around to this problem. Since I'm developing a web map with ESRI's Javascript API I used the Remap and Colormap RasterFunctions to reclassify and manually set the colors on my single band rasters. I got the result I wanted but it would have been nice to be able to configure the symbology of the image service BEFORE publishing.