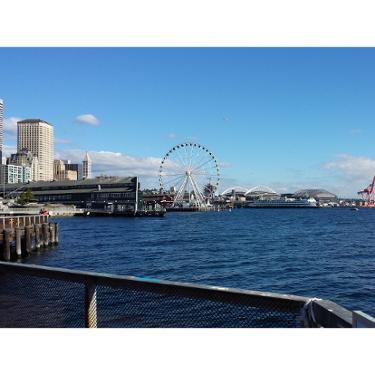 by
AaronFalk
Esri Contributor
Mark as New

Mark as Read

Bookmark

Subscribe

Email to a Friend
Welcome to round two of "This Week's Picks" for ArcGIS Pro, Product Advocacy's unofficial recurring GeoNet blog, and Happy Halloween!
To recap, the aim of this series is to highlight noteworthy ArcGIS Pro content, and with the first installment I shared some of my recent favorites in the world of Data Management in ArcGIS Pro with an emphasis on editing.
This week's topics largely fall into imagery capabilities in ArcGIS Pro 2.4.x with an emphasis on multidimensional datasets, deep learning, imagery and Remote Sensing and The ArcGIS Living Atlas of the World.
The planet, its systems and how they change over time will always demand attention. With scientific data and imagery support being foundational to a complete GIS, I wanted to showcase resources that tie-in to this theme. As such, the picks show how these capabilities can be used to map or visualize temporal and land cover changes, automate damage assessment after a natural disaster, or analyze and manage raster data (whether multidimensional or representing a singular phenomenon). Some of the tools require certain licensing or Image Analyst so that will be noted. With that, on to the picks!
Ever wanted to clip an image service from ArcGIS Living Atlas in ArcGIS Pro? How about taking a custom AOI from an image service or raster and then performing some analysis, such as calculating change over time?
This first blog shows just that! It highlights the changing landscape in the Las Vegas area and more importantly, the shrinking Lake Mead to the East that supplies its water. Taking it a step further, and to complete this story of loss, the author uses an artistic approach to symbolize this change. This can be adapted to your own use cases though it may require tweaking to the specifics of your area. Note: The NLCD layer requires an ArcGIS Online subscription.
Link: Mapping Loss: The Faces of Landscape Change in Las Vegas
Additional resources:
Use Living Atlas content in ArcGIS Pro
Have you ever asked: "what are multidimensional data and how can they be used in ArcGIS Pro?" This could go either way, in short you can work with data that has a multidimensional characteristic and 2.4 has some new functionality.
Whether you frequently work with scientific data or are simply curious about the multidimensional functionality available in ArcGIS Pro this resource has you covered! Note: Some of the tools require either ArcGIS Pro Standard or Advanced licensing and/or the ArcGIS Image Analyst or Spatial Analyst extension.
Link: Let's do data science! Multidimensional analysis in ArcGIS Pro
Additional Resources:
Image Analyst Extension Introduction
An Overview of multidimensional raster data
There has been a lot of buzz around machine learning or "deep learning." It is no surprise that these methods are seeing their day in the context of natural disasters and disaster response efforts. With ArcGIS Pro, you can use machine learning classification methods to automatically classify remote sensing imagery to identify areas of high risk and then use this data for recovery efforts.
This type of automation was shown during this year's user conference plenary session by USAA in a collaborative effort with Esri. In the aftermath of the devastating Woolsey Fire in California last year, they demonstrated how deep learning could be utilized for disaster response. They were able to train a model to help classify buildings in the fire perimeter and perform automated damage assessment on affected structures. This helped them identify which of their members were impacted. Be sure to watch the video from the plenary below if you missed it. Note: Deep learning is available with an ArcGIS Image Analyst license.
Link: Damage assessment using deep learning in ArcGIS
Additional Resources:
VIDEO: Remote Sensing for Catastrophe Response
I hope you enjoyed this week's picks. Thanks for reading and stay tuned for the next round and if you are interested, you can also check out "This Weeks Picks" for ArcGIS Online and ArcGIS Enterprise!
-Aaron
You must be a registered user to add a comment. If you've already registered, sign in. Otherwise, register and sign in.