Occasional Contributor II
Mark as New

Bookmark

Subscribe

Mute
I've created a walk-time map in ArcGIS Online, based on library locations within a city, using 5-minute increments between 0-5 mins and 25-30 mins. The attribute table shows these are stored as whole minutes in two columns (for each end of the range) e.g. 25.00 and 30.00 - this is what I expect.
I then want to summarise this data by finding the mean travel time (travel time band End value) within ~60 census areas of the city. I do this with Summarize Within.
The tool runs, but the output has values that are all less than 0 (range 0.06 to 0.68). Given that the lowest possible travel time value is 5, and the census areas are totally covered by travel time areas, how can this be?
There are also unexpected patterns in the data, where a census area that contains a library (has low walking time) shows with a (relatively) high value. See the lower-central library in the maps below.
I'm trying to write this up for a student exercise but simply cannot explain these results! Can anyone help?
Edit: I tried the same operation but summarising distance buffers instead of walk time. I have the same issue. Buffer distances are 500 1000 1500 2000 but the highest average in the summarised dataset is ~30 (should be just under 1500). And again that central area shows an odd, too-high result.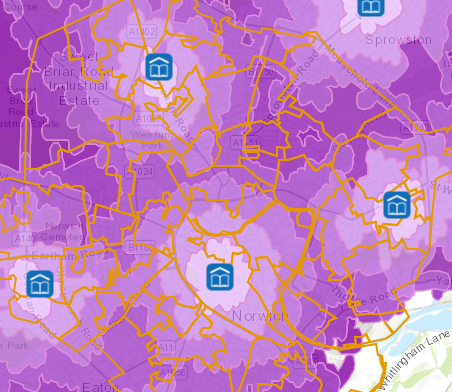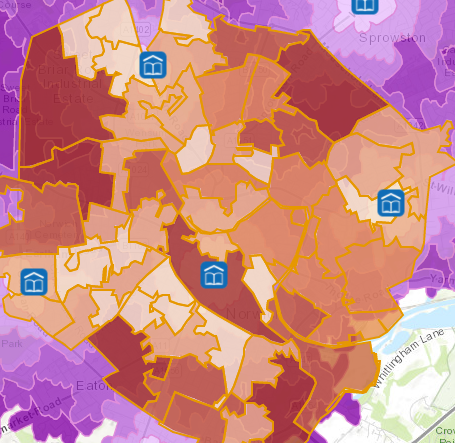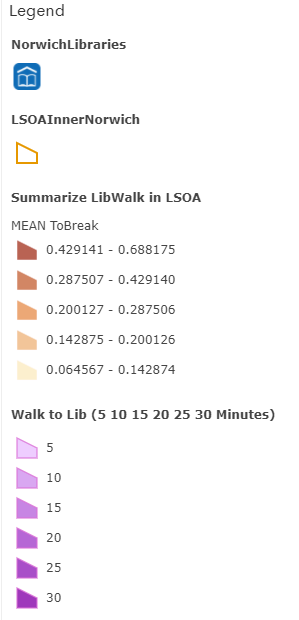 1 Solution

by
XanderBakker

Esri Esteemed Contributor
Mark as New

Bookmark

Subscribe

Mute
It is important to understand the help on this topic (Summarize Within—ArcGIS Online Help | ArcGIS ), because with the type of data you will not get the result you hope to obtain. Scroll down to the limitations:
Lines and areas are summarized using proportions; therefore, it is best to summarize absolute data (such as population) rather than relative data (such as average income) when lines or areas are being summarized.
If you look at the explanation further below you see a good example (the Area section in how it works):
The population value of the blue polygon is 4500, but only 3375 is used since the blue polygon only overlaps partially. In your case there is an additional reason for the values to be so small. Your drive time areas are dissolved. Look at the polygon indicated with the black outline from the example that you provided: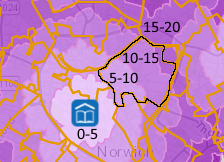 The polygon mainly overlaps the ranges: 5-10, 10-15 and 15-20. Since the fraction of the entire range polygons that it overlaps is so small, your values will be very low.
To get proper results you will probably need a Overlay Layers—ArcGIS Online Help | ArcGIS (Union) followed by some field calculations to get a weighted average, but if you have access to Desktop, it is easier to do it there.
7 Replies