New Contributor
Mark as New

Bookmark

Subscribe

Mute
I am trying to share a map that I created in ArcGIS Pro as a webmap so that I can incorporate it into an ArcGIS dashboard.

The map has multiple vector layers and multiple raster layers. When I look at the map in ArcGIS pro, all the layers have their own check box and I can turn them off/on individually (see image below). For instance, I can have the "flooding extent" layer turned on, but the "After January.." layer turned off.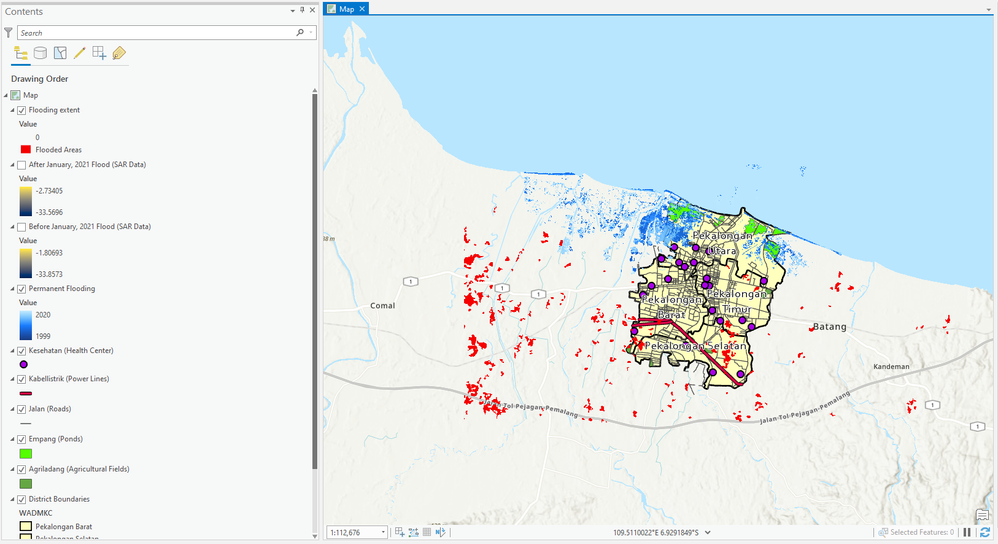 However, when I export this map as a webmap, all the raster layers become somehow grouped/merged (not sure what the correct terminology is). I can only view all of the raster layers at once or none of them. This does not happen for the vector layers, which I can turn on and off individually (see below)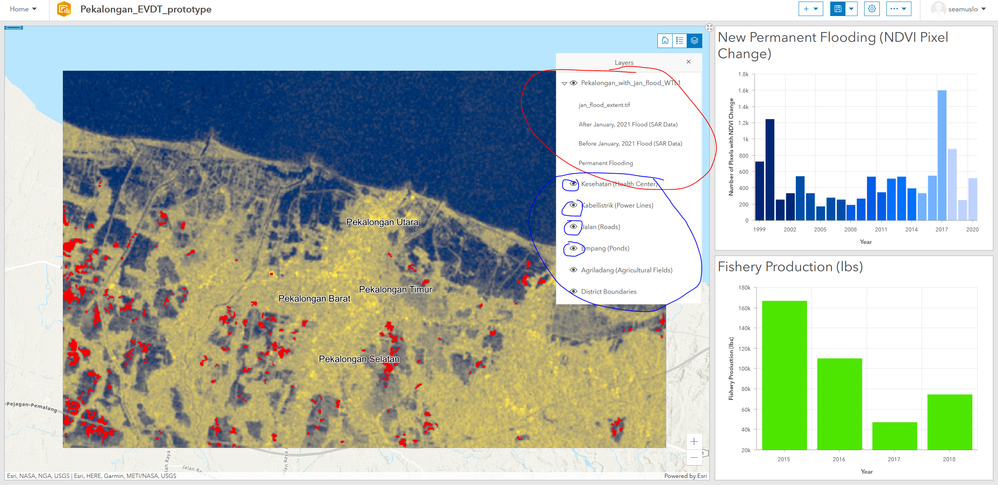 Could anyone tell me how to maintain the ability to turn on/off individual Raster layers when I export this map from ArcGIS pro as a webmap?
0 Replies