Mark as New

Bookmark

Subscribe

Mute
I am trying to share a Web Scene from ArcGIS Pro 1.4 to AGOL. The scene has three layers, two Z polylines and one polygonal. All the layers and the scene have the same projection (WKID 32632), and the scene is a local scene.
When I share the scene in Pro with Share as Web Scene, I find the Scene under "My contents" in AGOL, but when I open it , nothing appears. If I then open the layers' scene details, and click "Open in a new scene", I am able to see the layers, except one. The layer which does not appear is a Z polyline feature class with subtypes (as the other linear layer).
Below is a screenshot from Pro and AGOL. As you can see, in the AGOL scene there is no trace of the "FloorLines" layer, although it is listed. Also, if I open it in a new map, the Table of Attributes shows no rows, which indicates that it's not a problem of rendering, rather it seems to me that during the publish processing the geometries somehow went missing...
Finally, I took care of choosing a 2D simbol because I saw here that 3D ones are not supported.
Hope someone can help me solving this problem...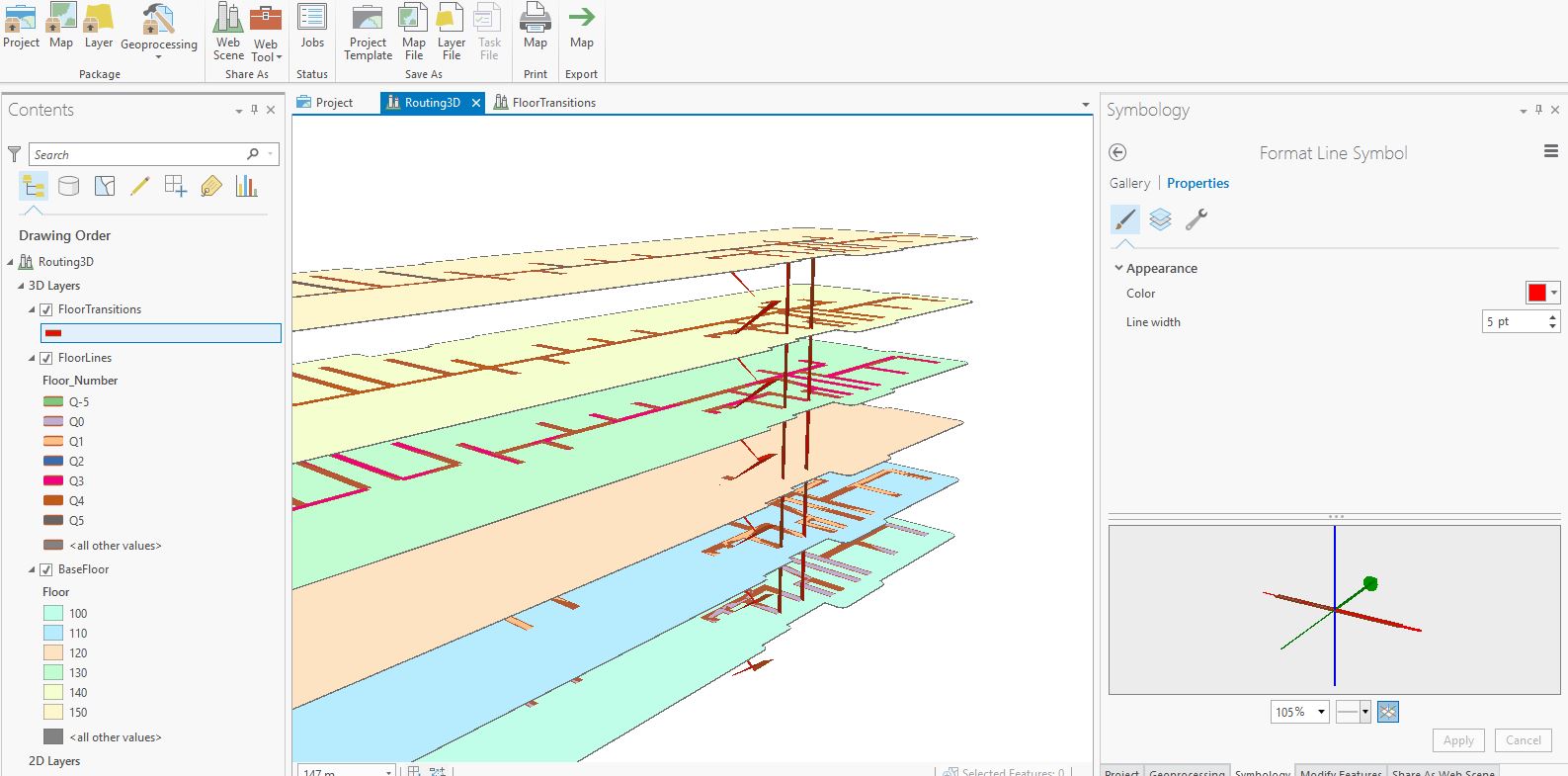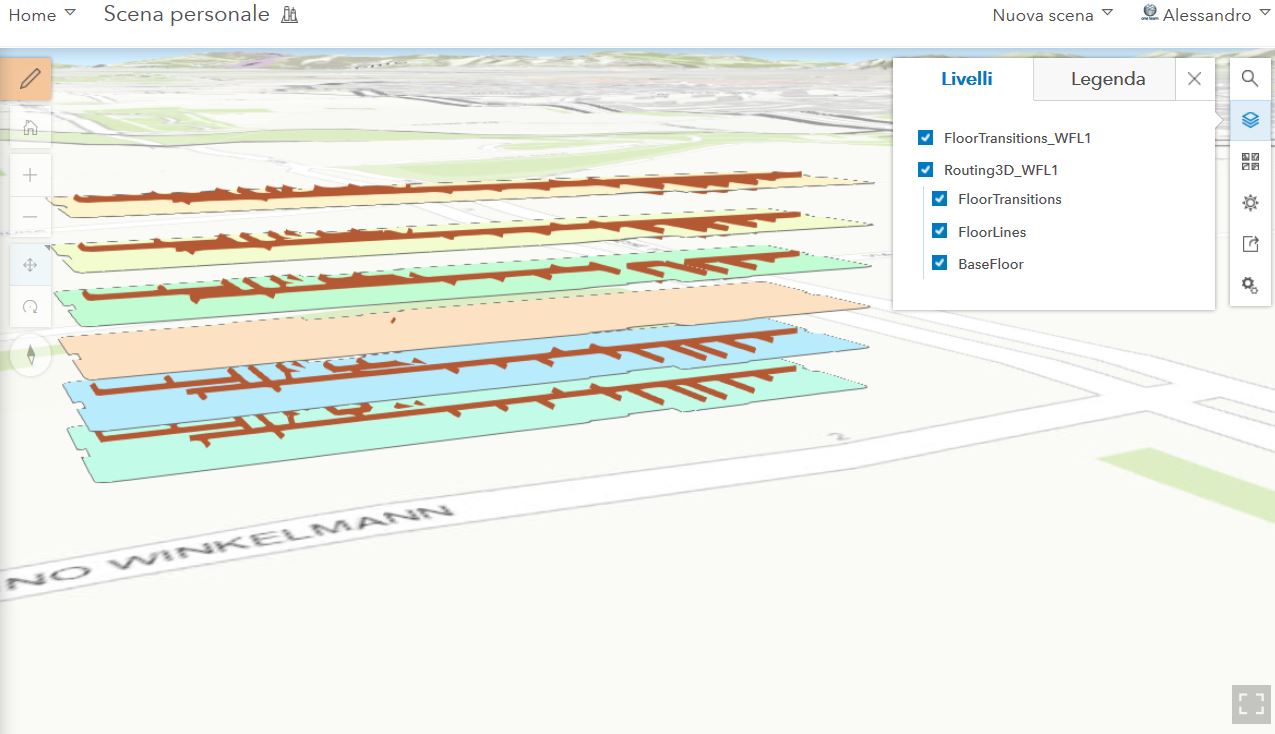 3 Replies
Mark as New

Bookmark

Subscribe

Mute
In a first attempt to solve the issue, I was able to publish the scene to AGOL and visualize the layer by re-creating the "weak" feature class from scratch. In that same succesfull attempt, I only added one 3d geometry in ArcMap, and then publishing via Pro without changing anything led me to the success sharing. However, I am now having the same issue, and the only thing I did was to edit the feature in Pro using the "Duplicate Vertical" tool to add some other geometries in the vertical (Z) space.
Mark as New

Bookmark

Subscribe

Mute
The same is happening if I add the zipped FileGDB containing the "weak" feature class (which I CAN visualize within ArcGIS Pro and ArcMap). The table of attributes is empty in AGOL and the no geometry is visible (only the name of the layer and the legend in the TOC...). Help....
Mark as New

Bookmark

Subscribe

Mute
Maybe I was missing something. Reading this post, it reads "So lines are currently not a supported geometry in scene layers or scene layer packages but they are supported in feature layers or map image layers. For example you can publish the the trails as a feature layer from a zipped shapefile, zipped gdb or published from ArcMap or Pro, then you can add the trails directly into the scene viewer.". So apparently it is not possible to directly publish lines with "Share as Web Scene" although in my tests I was able to do it... Is there anyone that can please clarify?