Regular Contributor
Mark as New

Bookmark

Subscribe

Mute
I am attempting to copy data from an ArcGIS Online organization to an ArcGIS Enterprise‌ Portal for ArcGIS‌. I have a collaboration‌ set up that does work, where the guest (Portal) sends and receives.
My problem: A feature layer that originates in AGOL which is editable AND keeps track of who edits or updates - has its attributes for Creator, CreationDate, Editor, and EditDate updated with the time of the Collaboration Sync and the Collaboration Sync User name. I need to keep all of that information as it was in the original AGOL data.
How do I accomplish this?
I have tried to create a different view layer of it, and shared that to the collaboration. I can't tell the view layer to not keep track of who created and last updated features because it is grayed out:

Any help would be greatly appreciated!
Thanks,
--Adam
1 Solution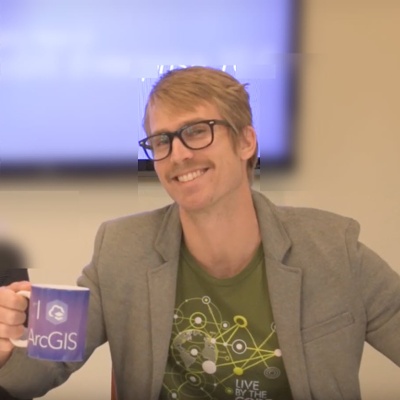 Esri Regular Contributor
Mark as New

Bookmark

Subscribe

Mute
Hi Adam Repsher‌ - thanks for the response on this. You're right about the similarity in credential storage, but I want to make sure our workflows are the same here.
I ran a couple of tests to confirm what our documentation states: "To use the reference, all collaboration participants must have access to the original portal; for secured views, participants will need to authenticate in the original portal as a member who has access to the layer or view being shared". When setting up the collaboration, there is no spot in the GUI to choose that you want to store credentials with referenced items. Then, when I access a collaborated item in Portal that references a secured Hosted Feature Layer in ArcGIS Online, I am always prompted for ArcGIS Online credentials (after already authenticating to the Portal).
When sharing Feature Layers as copies, credentials to the origin portal are not required to use the collaborated layer because a new Hosted Feature Layer is created in the guest organization. You are right that the stored credentials of the user that accepted the collaboration invitation authenticate for the copying of data across organizations.
The recommended way to add secured ArcGIS Online content to Portal is by adding a Web Service from the Content page, and choosing to store credentials. However, these items should just be used for visualization, as any edits made to the layer via Portal will have the ArcGIS Online user's credentials are that are stored as the editor.
If you have found a way to store credentials with referenced items in Distributed Collaboration I would definitely be interested in the workflow.
Best regards,
-Peter
11 Replies