Occasional Contributor III
Mark as New

Bookmark

Subscribe

Mute
I have a hosted feature layer that contains data from fieldwork conducted by our researchers. Because data collection sites are in the ocean, the researchers do not want to take surveys on site, but would rather upload the data once back in the office. This presents a challenge for appending location data to the existing hosted feature layer and I haven't been able to figure out a good way to accomplish this. I know it is possible to append data to a hosted feature layer from the details section of the hosted feature layer on my account content page, but this is not a good solution. First of all, I am the only one who has access to this database since it was created using my account, therefore I am not only person who can append data to it.
I was hoping that I could create an editable web map that the biologists could use to edit and add data to the layer, but this doesn't seem to be possible either. I can import data from a csv file to the map, but there is no way to append it to the existing layer (at least none that I can find). I know it is possible to add features by clicking on the map, but this is not very accurate. I really need the ability to add features by typing in the exact coordinates, or by appending from a .csv file that contains the exact coordinates. Am I missing something, or is there no way to do this?
I also tried creating a web app, but basically have the same problem. There is a 'edit' widget, but no import function.
Thanks for any suggestions.
1 Solution

MVP Regular Contributor
Mark as New

Bookmark

Subscribe

Mute
Ah ok, fair enough. Definitely makes sense to want something simpler if it will need to be field workers rather than GIS professionals making the updates.
You're likely aware that you can use the search bar in the web map to find the exact coordinates of a point. Is this what you're saying is not accurate enough? Or were you just referring to dropping points visually based on referencing the basemap?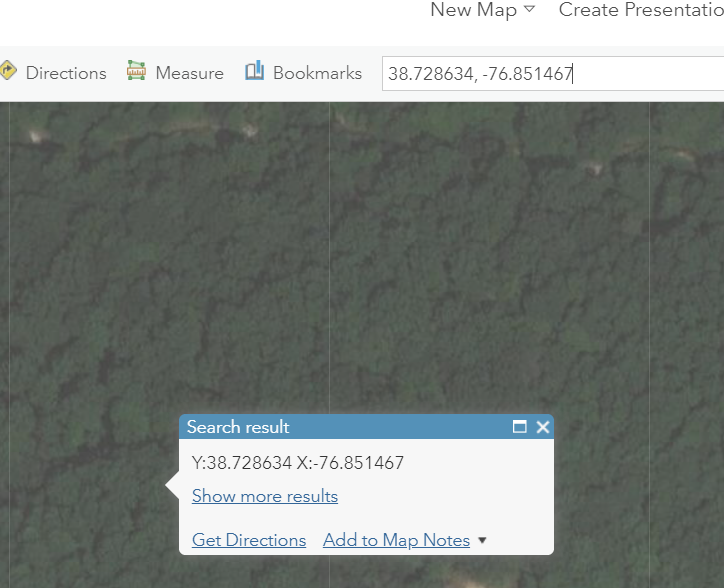 Best,
Katherine
9 Replies