New Contributor
Mark as New

Bookmark

Subscribe

Mute
Im trying to run the analysis to derive new locations that match a given expression. In my dataset, I have a list of all senior care providers in the state of louisiana and want to make a new feature layer of the dataset that has a program description of "Adult Residential Care". This seems like it should be fairly straightforward as I can use the "Add Expression" button to select an attribute query and can select Adult Residential Care from the drop down (see below for screenshot of query). However when I go to run the analysis, it creates a new line item for the layer that is grayed out but is constantly loading but never fully finishes. Anyone know why this may not be working or if there is a better way to create a new filtered layer?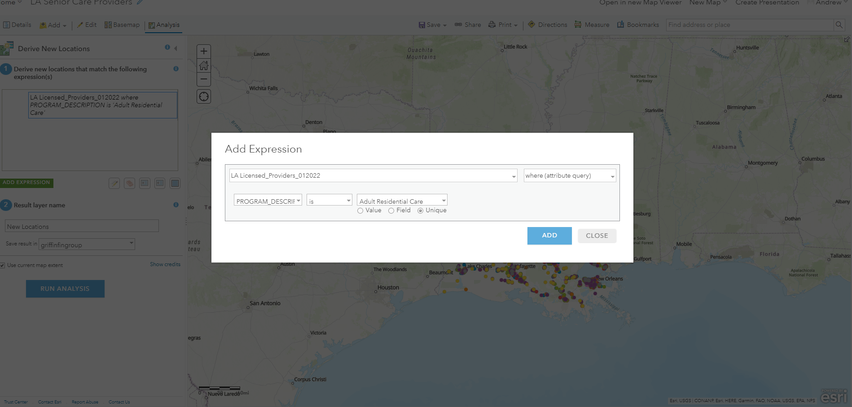 1 Reply

by
AmandaRing

Esri Contributor
Mark as New

Bookmark

Subscribe

Mute
Hi arudne01,

It sounds like you are doing the right thing, but the analysis service may have been temporarily slow or down. Have you tried browsing to My Content to see if the output feature service was ever created? I would recommend that you try running the tool again with the same parameters you have above and see if it works today. You can also press F12 and find the jobID in the Network traffic, and report that value here or to Support if the job continues to fail.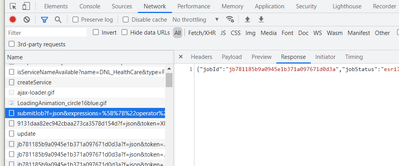 Let me know if you continue to see issues!
Amanda
Product Engineer - Web Analysis