Not applicable
Mark as New

Bookmark

Subscribe

Mute
Hello,
I have a web app we've been using for years now and every year we have to go in to the URL properties of the custom attribute display and change the URL of a link to reflect the new year.
Ideally we can use the current year but I have no idea how to incorporate that as any code I try to put in the LINK properties shows up as text in the URL rather than returning the year.
Is there a way to access the current year in the URL field of a link in a custom attribute display?
In the URL below I hacked and tried adding javascript like Date.getFullYear() but it adds that to the URL string rather than running code to return current year.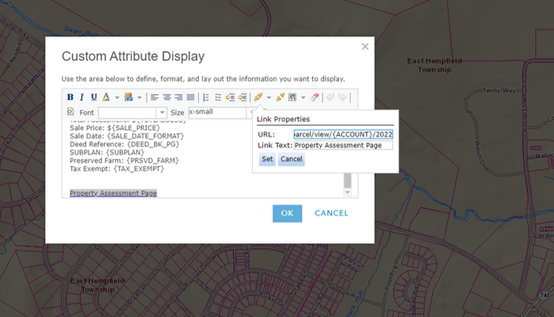 Help is greatly appreciated.
4 Replies