Occasional Contributor II
Mark as New

Bookmark

Subscribe

Mute

Email to a Friend
I noticed this issue when someone pointed out that a lookup app had geocoded an address inside of city when in reality that address was actually in a different city.
The address in question was 449 Harris Street. We don't have a Harris Street in our city.
It took me some trial and error but I figured out (using just a blank map in AGOL) that for some reason the geocoder was matching to a Burger Street that was in the Place Name locator. When trying 449 Harris St (instead of Street) it geocoded to a Wallis State Bank. You can see pictures of this happening below.
My issue is that this doesn't happen in either ArcMap or ArcPro. When locating 449 Harris Street (or St), it pulls nothing like it should. So why is it pulling items from the Place Name locator in AGOL?
For reference: it is a geocoding service published from ArcMap 10.7 to ArcGIS Server 10.7.1. It is a composite locator that includes dual range, place name, site address, and street name locators.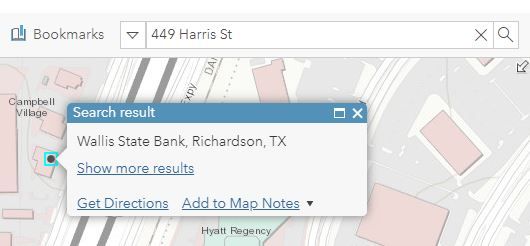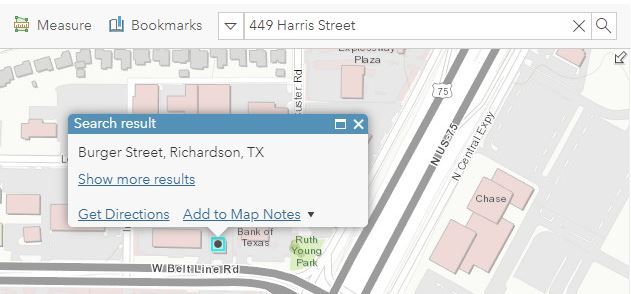 Edited to add:
I figured out that if I check the 'Show all candidates' in the Locate tool in Pro, it does list Wallis State Bank as a candidate for 449 Harris St. But the match score is only 64 which is why it normally ignores it.
So the question becomes, why is AGOL ignoring the minimum match score in the geocoder?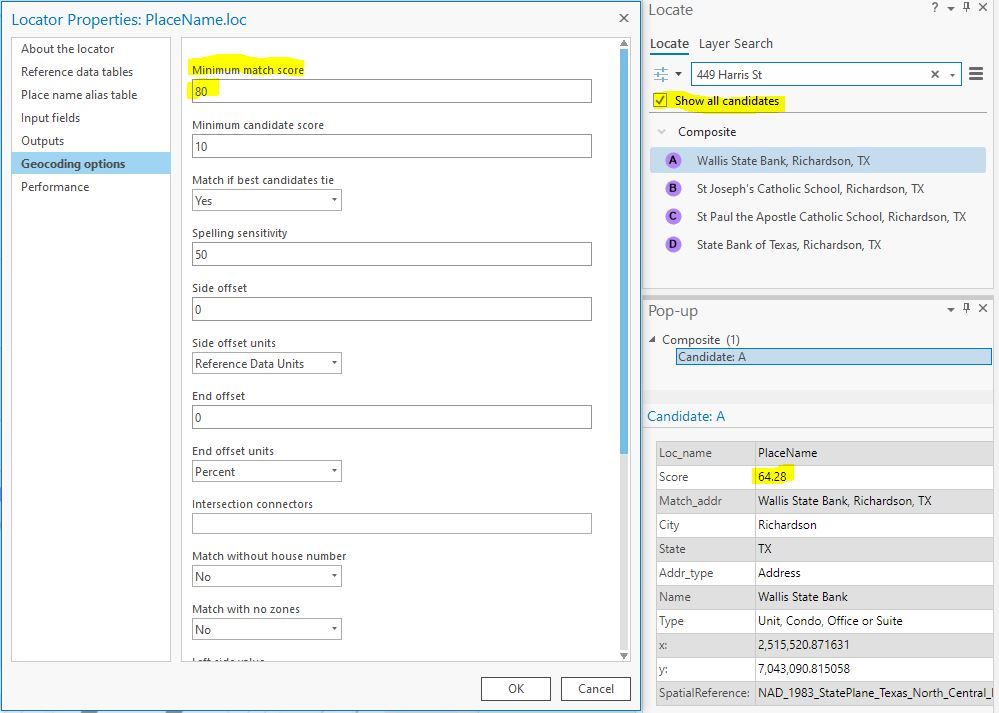 Update 9/9/2021: I am still having issues with this. Any ideas of how to fix this would be appreciated.
6 Replies