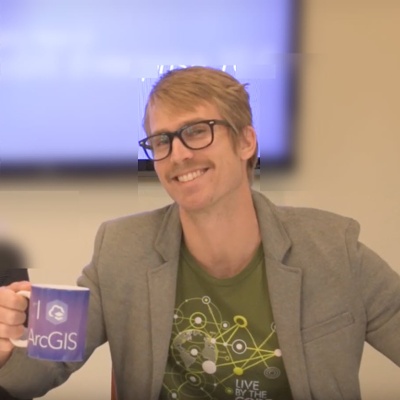 Mark as New

Mark as Read

Bookmark

Subscribe

Email to a Friend
Welcome to the second installment of Product Advocacy's completely unofficial, recurring GeoNet post!
In case you missed my first post a few weeks back, "This Week's Picks" is a (loosely) biweekly blog where I share some of my favorite ArcGIS Online content with you.
--------------------
We have seen numerous wildfires across California over the past couple of weeks. Two fires outside of Redlands rained ash on the Esri campus and had me refreshing Twitter to get news updates. When I needed to know the fire location and evacuation zones, I relied on ArcGIS Online Web Applications that I found through Twitter links.
Throughout the state, government agencies have done an incredible job of providing the public with similar apps that contain live-updated layers showing evacuation zones, emergency shelters, fire perimeters, road closures, and other need-to-know locations.
In circumstances like these it's crucial that layers are up-to-date and accurate, and that apps load quickly for tens, if not hundreds of thousands of people.
ArcGIS Online is designed to handle heavy load. However layers, maps and apps must be configured properly to take full advantage of our geospatial cloud's scalability. That's why this week I want to highlight some content on maximizing the performance of heavily used, public-facing (often disaster response) applications. Many of these ideas are also applicable to everyday workflows.
Configure Layers and Apps for High Demand:
As citizens turn to ArcGIS Online-hosted apps to stay safe, it is paramount that the layer, map and app configuration is optimized to handle a high number of visitors. ArcGIS Online Product Manager Kelly Gerrow-Wilcox's blog post goes into the nitty-gritty of how to configure high-demand apps.
Additional References:
Use Vector Basemaps by Default in ArcGIS Online:
Vector tile basemaps have been available in ArcGIS Online since December 2016 but are the default in Basemap Galleries only for Organizations created after the June 2019 ArcGIS Online update. Vector tiles outperform raster tiles for the following reasons: the smaller file size of vector tiles means faster load times, and vector drawing facilitates better adaptation to display resolution differences across devices. If you have an ArcGIS Online organization older than June 2019, this blog details how to make vector tile basemaps the default in the Basemap Gallery:
Additional References:
Create Hosted Feature Layer Views for Disaster Response Apps
A professor at my alma mater Johns Hopkins, Paul Doherty also advises the National Alliance for Public Safety GIS Foundation. In this five-minute video, Paul demos creating Hosted Feature Layer Views and discusses their importance in disaster response applications.
Additional References:
--------------------
If you currently need GIS assistance with a disaster please contact Esri's Disaster Response Program. I hope that the above selections provided some insight into the process of optimizing your layers, maps and apps for when they're needed most. Thanks for reading and stay tuned for This Week's Picks - ArcGIS Enterprise & This Week's Picks - ArcGIS Pro!
If you're interested, I'd love to connect on LinkedIn. You can follow me on Twitter, too. I regularly post / tweet GIS(ish) content to these platforms.
-Peter
You must be a registered user to add a comment. If you've already registered, sign in. Otherwise, register and sign in.