New Contributor II
Mark as New

Bookmark

Subscribe

Mute
I am experiencing some irregularities with Network Analyst.
Below are 2 points and their 10 minute catchments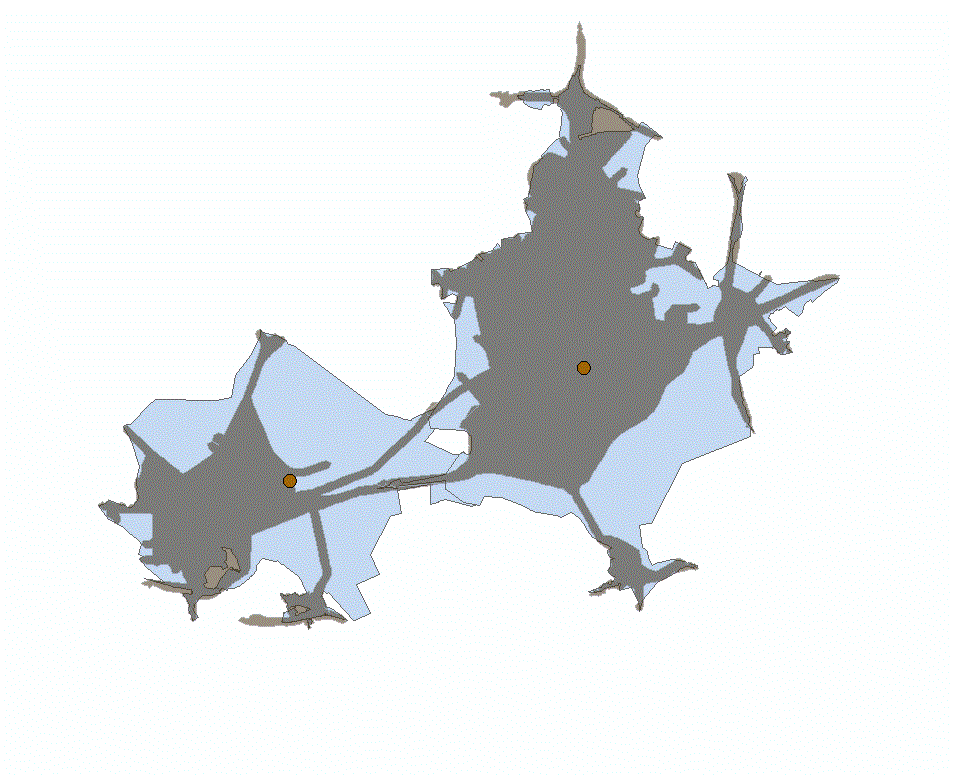 Both blue and dark were computed with the same settings (accumulation, prohibitions, etc) The only difference between the dark and the blue is that:
- Blue was solved together with default breaks of 30 and 90 minutes (10 30 90)
- Dark was solved as only 10 minute (10)
It's a big difference. 30 minutes were also different when calculated alone. 90 minutes were the same.
Is this a bug? Am I missing something?
1 Solution

Esri Contributor
Mark as New

Bookmark

Subscribe

Mute
It's hard to say with the information given, but I'm betting that you are using a trim distance when generating your polygons (if not, please let me know).
When you choose to trim the service area polygons, the trim value only applies to the outermost polygon. So when your 10 minute break-value is the only one, the trim is applied to it. But when it is included with the 30 and 90 minute break-values, it is no longer the outermost polygons, so the trim does not apply to it.
If you're worried about the difference in the polygons, that it's giving you different solves depending on the break values, try generating lines for each service area and comparing the lines. The lines are the true output of the service area analysis and they are the most accurate. The polygons are just a secondary output, that most people prefer.
I also recommend checking out this post on gis stackexchange arcgis desktop - Check/Uncheck Trim Polygon option in Network Analyst - Geographic Information Syste... , as it has some great info on polygon generation.
Hope this answers your question!
-Rachel
4 Replies