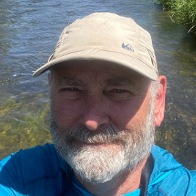 by
JoeBorgione

MVP Esteemed Contributor
Mark as New

Bookmark

Subscribe

Mute
When I run any kind of solve, I get the following message:
Warning: Gaps have been detected in the cumulative impedance values of the output. This can occur due to the presence of positive-impedance junctions, turns, or additive point barriers along the output edges. Measures have been disabled for output in this case
Can anyone give a clue as to where to start looking?
Edited an hour or so after original post....
This is really just a warning; what it's talking about is a mystery, but I just turned off warnings in the Network Analyst Toolbar/options. Fixed!
Remember the song that 'Kip' sings at his wedding in Napolean Dynamite? ..."
Yes I love technology
..."
That should just about do it....
4 Replies