Occasional Contributor III
Mark as New

Bookmark

Subscribe

Mute
Hi there,
I just wanted to know if this is a bug or a feature...
The following use case:
- My web map contains copies of the same feature service, with different filters.
- I create a web app using a configurable app template (tested with the elevation profile and the basic viewer)
- under the "search" tab, I find only the last layer copy (order in the web map) of my feature service. If that layer copy contains a filter, the filter is applied also to the search.
- Tests done with two different web maps containing layer copies from different feature services
I would have expected, that in that list appear either ALL searchable layers from my web map or all feature services (without filters) available. The search widget in web appbuilder shows all the available layers in the web map.
Configurable App: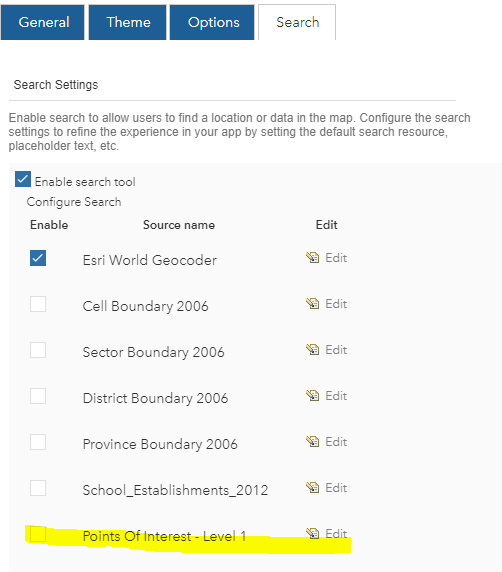 Web AppBuilder: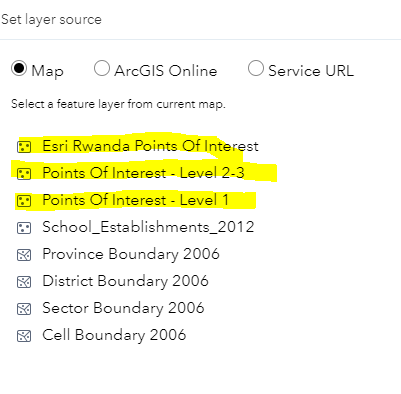 Before I create a support case, I would like to ask here for opinions.
Regards,
Annina
cc: Kaspar Kundert‌
0 Replies