Occasional Contributor
Mark as New

Bookmark

Subscribe

Mute
Is there a way to make rows dynamic to monitor size?
I'm using hub because it has good privacy settings compared to the other ESRI applications. I have 10 experience builders on one page. That's what admin sees. Each Experience Builder is controlled at the row level and set for only individual users to see it. I have the height set to 750. It looks good on my laptop and my larger monitor. I've received user feedback that it only shows on half their screen though. This person obviously has a large monitor.
Is there a way to set the height to a dynamic setting somehow? If I double the 750 for this user, if they want to switch to laptop, they're going to have to do a lot of scrolling right?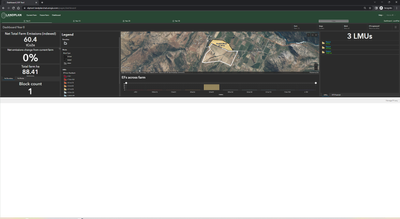 1 Reply

Esri Contributor
Mark as New

Bookmark

Subscribe

Mute
Hi @Lindsay - thanks for your question! When you configure the height of cards in a site/page layout you are specifying the absolute pixel value of the height. As you describe, this means 750px may take up most of the screen on a mobile device or appear somewhat small on non-scaled high-resolution screens.
We could consider an update to these to allow users to specify relative units (such as percentages or viewport height). If you're interested, please log an "Idea" in Esri Community or submit a formal enhancement ticket through Esri Support Services.
In the meantime, you might consider displaying these ExB applications via the Gallery Card and allowing users to open them within ArcGIS Hub on our full-screen content views. This will automatically display the application to the full height and width of the screen.
Hope this helps!