Not applicable
Mark as New

Bookmark

Subscribe

Mute
Hi all,
I have difficulty when I setup the GeoEvent service with JSON input.
The JSON format looks like below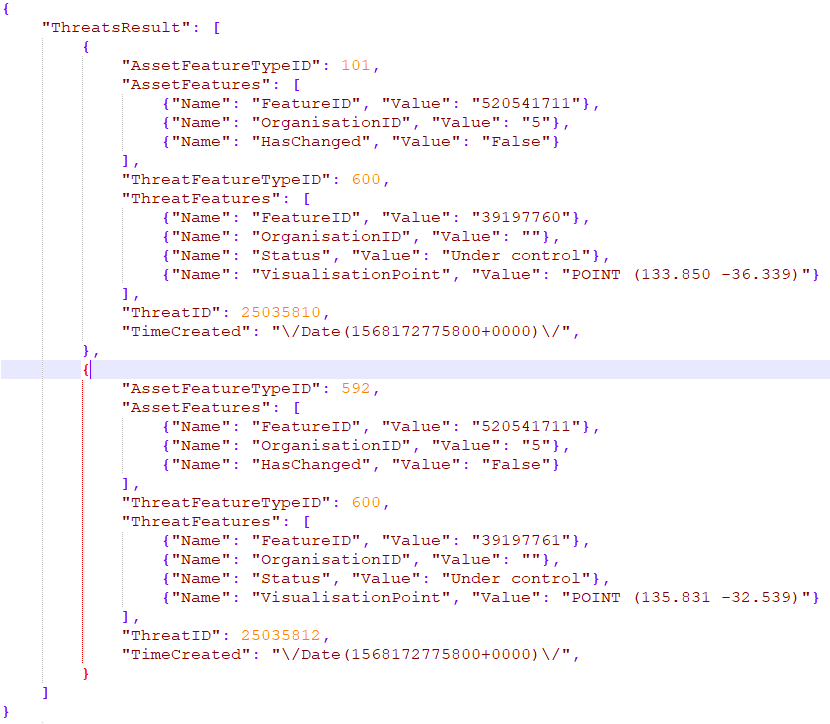 I could populate "AssetFeatureType", "ThreatFeatureTypeID","ThreatID" in the GeoEvent Definition, but i have three issues here.
1. How to populate "OrganisationID" for each event? I don't know how to locate it within the array of objects.
2. How to convert string "POINT (133.850 -36.339)" into two fields (Long and Lat)?
3. How to convert "\/Date (1568172775800+0000) \/" into standard Australia time format?
Thank you for your help.
Regards,
Bing
3 Replies

Not applicable
Mark as New

Bookmark

Subscribe

Mute
Hi all,
I think I found the solution.
Actually, I didn't find a way to allow GeoEvent to read this kind of JSON string, but I created a web service to convert it to be "readable" JSON string, then let GeoEvent points to this web service.
Regards,
Bing

Occasional Contributor III
Mark as New

Bookmark

Subscribe

Mute
We have had a similar issue and had a fairly similar solution. We ended up solving the problem using a python script which converted the message into a JSON format that could be used in geoevent. This script is started as a windows task.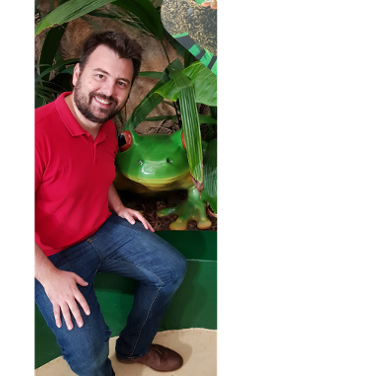 Esri Contributor
Mark as New

Bookmark

Subscribe

Mute
Was this eventually solved?