Highlighted

New Contributor III
Mark as New

Bookmark

Subscribe

Mute

Email to a Friend
I am using the ArcGIS for AutoCAD plugin. I am importing feature layers from ArcGIS Enterprise to edit in AutoCAD. However, when I import the layers, the predefined symbology does not come through. Instead, I just get small circles. Is there a way to keep the predefined symbology from Enterprise in AutoCAD? Thanks
3 Replies
Highlighted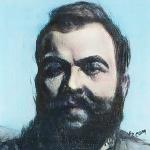 by
Randy_Garcia
Esri Contributor
Mark as New

Bookmark

Subscribe

Mute

Email to a Friend
Hi Georgia,
No sorry that is not possible. This is part of the challenge of integrating GIS with CAD. GIS symbology is inherently different than GIS symbology. In ArcGIS for AutoCAD we want the experience to match AutoCAD as much as possible. The little circles you are seeing is the CAD symbol for a point. You can change this CAD symbol by typing "DDPTYPE" at the command line in AutoCAD.

If you need the GIS symbology ArcGIS for AutoCAD supports Adding the map service along with the feature service. So by doing so you will end up with a dynamic image of what the map looks like in GIS, with the correct symbology, behind your CAD features from the feature service.
Highlighted

New Contributor III
Mark as New

Bookmark

Subscribe

Mute

Email to a Friend
Thanks for the clarification Randy. Do you know if this functionality will be added to ArcGIS for AutoCAD in a future update?
Highlighted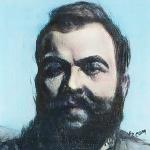 by
Randy_Garcia
Esri Contributor
Mark as New

Bookmark

Subscribe

Mute

Email to a Friend
Having the GIS symbology as CAD features is not in the product plan. The ability to add the map service to autocad that has an image of the symbology is currently possible with the plugin.