Occasional Contributor
Mark as New

Bookmark

Subscribe

Mute
Hola Geniuses of ArcGIS FieldMaps,
I need a workaround for the following situation: I have some field with CODES that I would like to represent with a Switch (elegant, quick, and use less space on the form.) I defined default values for the fields so the switch works fine.
The thing is if the user activates the switch for CODE D (dead tree) all remaining code switches are hidden. Fine. But if you activate the CODE D again (a mistake) the elegant switches are replaced by list boxes. The reason? The hiding operation cleared the default values and wrote Null on the fields, making the switches useless. See the attached screenshots.
I know this is a expected behavior, but is clearing default values on the fields! Is there anything I can do to use the switches?
Milton
1 Solution

Occasional Contributor III
Mark as New

Bookmark

Subscribe

Mute
you can give the "$originalFeature" variable type a try to help with this. you might be able to get the previous state of the field and reassign it.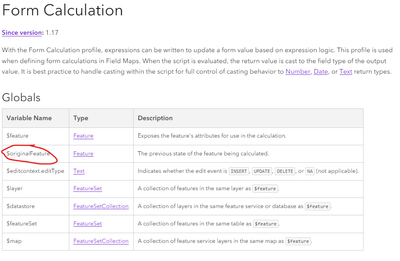 Also, perhaps a helper field that you keep visible at the bottom of your form that has a calculation that only executes with the state of any switch is toggled and stores a dict representation of the state of your form. If the a switch is turned on and hides fields it records the previous values of each field that is subsequently hidden... if that switch then turns back off those values could be used by calculations on your other fields to restore their values. I have not tried this, but seems sound in theory.
- Justin Reynolds, PE
9 Replies