New Contributor II
Mark as New

Bookmark

Subscribe

Mute

Email to a Friend
Can you require capturing a photo in Field Maps, as you can in Survey123? If not, is this a planned future capability?

I'd really like to use Field Maps for a portion of my workflow but I need to require a photo be taken. I'll have to use Survey123 until this capability is added.
3 Replies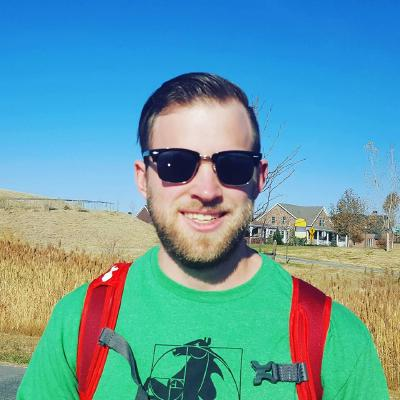 by
AaronPulver

Esri Regular Contributor
Mark as New

Bookmark

Subscribe

Mute

Email to a Friend
@ThomasLaue1There are plans to support in-line attachments. However, we have not committed to making these require-able.
Can you describe your use-case for requiring a specific photo?
Do you need to require just one photo, or multiple photos?
Do you work offline?
Are you collecting new features or editing existing features?
What are your expectations if a photo already exists for a feature?

New Contributor II
Mark as New

Bookmark

Subscribe

Mute

Email to a Friend
Hi @AaronPulver – thanks for the quick reply!
This is for a street cut restoration workflow which has field crews visit a site on two different occasions…
I am using Survey123 for field crews to complete their initial street restoration form including taking a picture of the initial restoration.
Another crew will go out later to complete the final restoration and click the existing point (preferably in Field Maps) and fill in the final restoration width, restoration length, restoration notes (optional) and take a final picture.
So all points will ultimately have 2 photos (initial and final photo).
Trying to edit existing records with Survey123 is not easy but doable. I'd rather the second field crew work exclusively in Field Maps since they can see the points they need to visit in the map. I can hide all the fields except the ones they need to fill out and make those required for them, but I can't require them to take a picture which we need for our records.
I don't expect any offline editing.
New Contributor III
Mark as New

Bookmark

Subscribe

Mute

Email to a Friend
Hi guys,
I am also interested in this capability. Our use case would be for electric meter change-outs. We currently use paper for out readings and in readings (almost always zero these days). But having a picture of the reading would be good verification and would save time in the field.
We might also require a picture for our joint use communications attachment requests. We currently rely on the inspectors work flow to take pictures of any violations, but they are only human and sometimes get distracted. We also perform pre-attach inspection and then post-attach inspections and their attachments sometimes fail to meet our standards or code violations. It would be a nice feature for the inspectors to get reminded if they forget for whatever reason.
Thanks, Bill~