Occasional Contributor
Mark as New

Bookmark

Subscribe

Mute

Email to a Friend
Hey all,
I have been using ArcGIS Field Maps mobile and have noticed that the fields I have setup as "Allow Null" = False, don't need to be filled out when i tap "Submit".
I setup the form for the layer using ArcGIS Field Maps web app and the fields have the "Required" marked as True.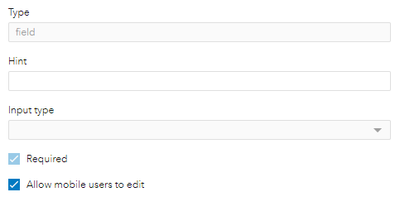 In the Field Maps mobile app, I have the asterisk next to the field indicating that the field is a required field.
In Beta, I noticed that it was released in October: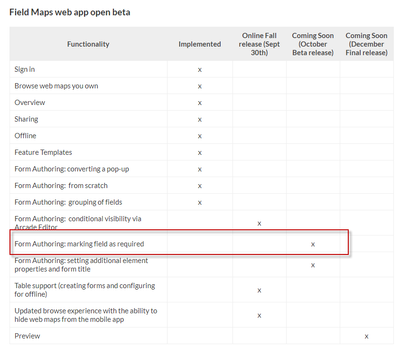 Is anybody else experiencing this?
11 Replies

New Contributor III
Mark as New

Bookmark

Subscribe

Mute

Email to a Friend
I finally got the chance to try this out today and it worked like a charm. Thanks for all your help, @AaronPulver . Pointing me to the ability to edit those templates in Field Maps Web was particularly good as I had still not taken the time to check out that interface and I think it will serve me well moving forward.
I did experience some of the same frustration and/or confusion that @Tolo__AdamTolo mentioned there, namely that for non-nullable fields with a domain and without a default value I had to change each one to 'Not Selected' before I was able to save my changes to the template. This is not a big problem, but I agree with Adam that it's not the behavior I expected.
Onward!

by
DougBrowning

MVP Notable Contributor
Mark as New

Bookmark

Subscribe

Mute

Email to a Friend
I think this one is getting me today. Maps we had for a few years now no longer forcing the required fields all of a sudden. I am using all Map Viewer Classic. I have not touched anything in Field Maps web. Just a straight publish from a GDB in ArcMap.
I tried the process posted to update the template but it did not make a change.
I see the space in templates.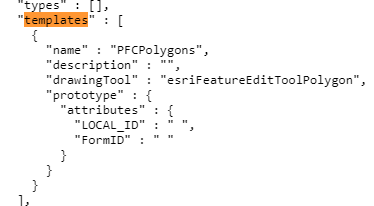 But when I go to fix it in templates it has no space.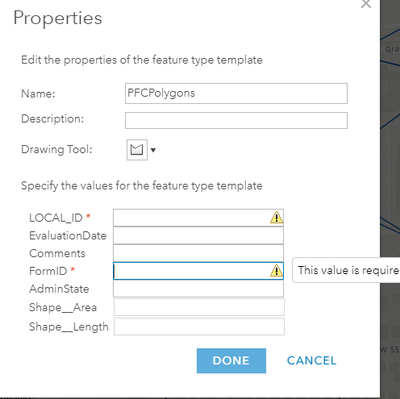 I have tried adding and then removing a space and a few other things but it still stays with the space in the JSON.
Nullable is set correctly
LOCAL_ID (type: esriFieldTypeString, alias: LOCAL_ID, SQL Type: sqlTypeOther, length: 255, nullable: false, editable: true)
I then tried the linked script but we have 2 factor so it fails. Not sure why it would ask for a un/pass when it can just use the Pro login.
Unable to generate token.
Invalid username or password.
(Error Code: 400)
So now I am stuck. Only some of my services are doing this. Maybe a diff between publishing with Pro or ArcMap. Is this some new bug? If so is it getting fixed?
thanks