Occasional Contributor
Mark as New

Bookmark

Subscribe

Mute
Hey all,
I have been using ArcGIS Field Maps mobile and have noticed that the fields I have setup as "Allow Null" = False, don't need to be filled out when i tap "Submit".
I setup the form for the layer using ArcGIS Field Maps web app and the fields have the "Required" marked as True.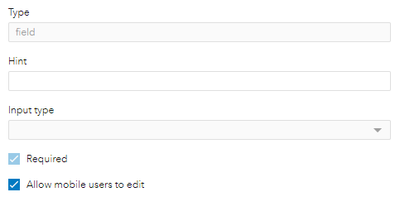 In the Field Maps mobile app, I have the asterisk next to the field indicating that the field is a required field.
In Beta, I noticed that it was released in October: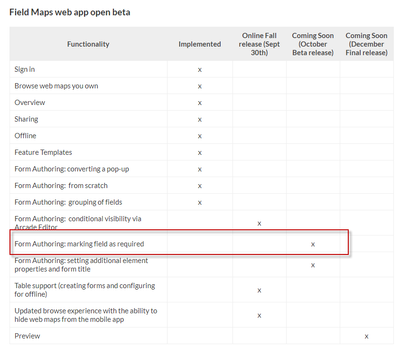 Is anybody else experiencing this?
1 Solution

Not applicable
Mark as New

Bookmark

Subscribe

Mute
Templates can be defined in ArcMap or Pro and then will be published as part of the feature service. You can manage templates in two places in ArcGIS Online:
1. In Field Maps web
2. In Map Viewer (Classic)
In Field Maps web if you open the map and select the layer, then select the Templates tab you can configure the default values for each attribute for each template. If you click on an attribute, you can backspace to remove the empty values and then when you Save the layer it will write null to the feature layer template default value(s), which is what you want in this case. The same thing applies for numeric fields.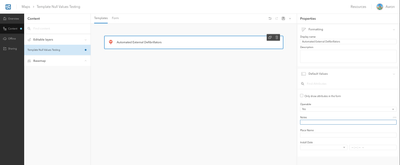 If you have many layers that you want to fix, you can use this script/toolbox.
@CharliePhilbrick1I checked your layer and you have the same problem.
11 Replies