Occasional Contributor III
Mark as New

Bookmark

Subscribe

Mute
I'm having issues with field calculated on Android if they are in a certain field order.
Android Samsung Galaxy S10+, Field maps 21.1.x and 22.2.0. Not a problem on iOS that I have seen.

This took a bit to track down, but I think I found the cause of the issue.

Say I have a field named "service_date" that has a form calculation and another field called "service_date_override". These field names have a common root... "service_date". Another example is a field named "stationing" (a calculated value) and another field named "stationing_offset" which have a common root name of "stationing". On Android if service_date appears after service_date_override in the form order, the valueExpression does not execute. In fact all calculations below seem to not calculate. Below you will see some examples of what is happening.


The order of fields as intended. The valueExpression for the service_date field never fires (no animation either).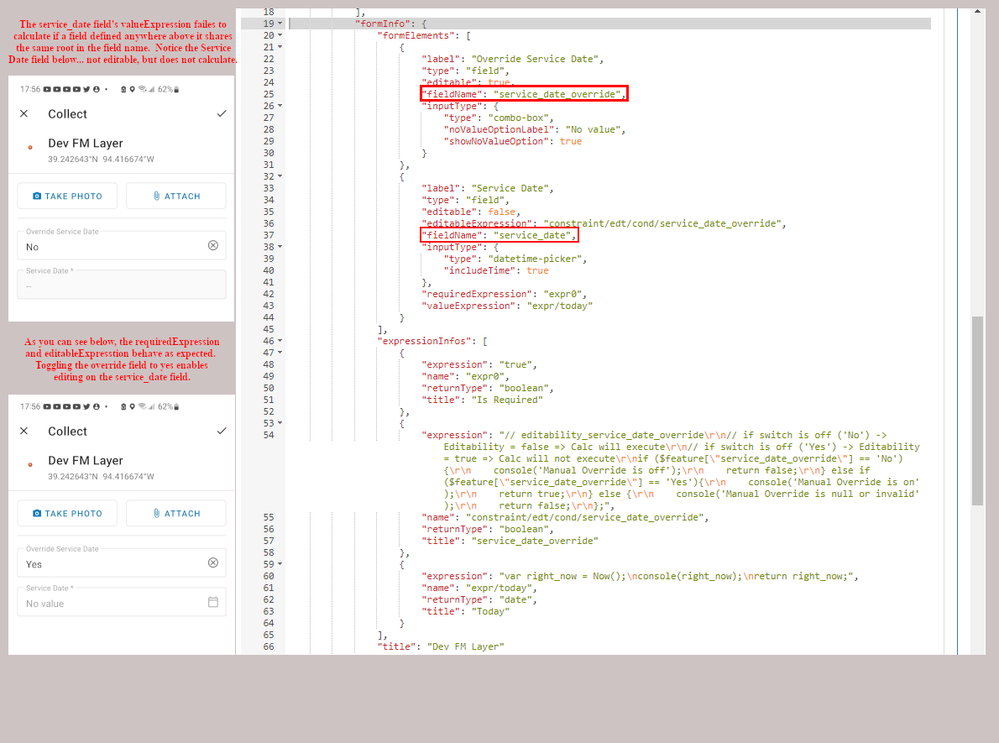 Original Field Order
Switching the field order in the form, the valueExpression for the service_date field fires as expected, albeit not in the order I want or that is logical for the user given that I have an override switch control editability of the service_date field.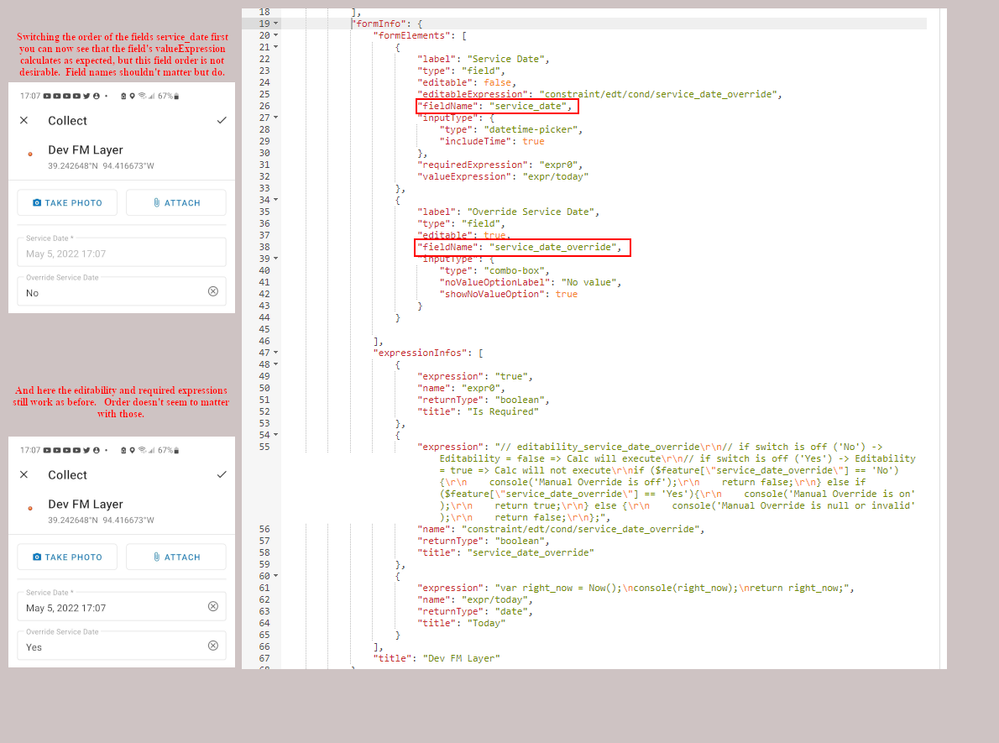 Reversed Field Order
Finally, to confirm that this is the issue I added another date field between the to fields that have a common field name root that had a different name all together. The valueExpression for the new field fires as expected, but again the service_date field does not calculate.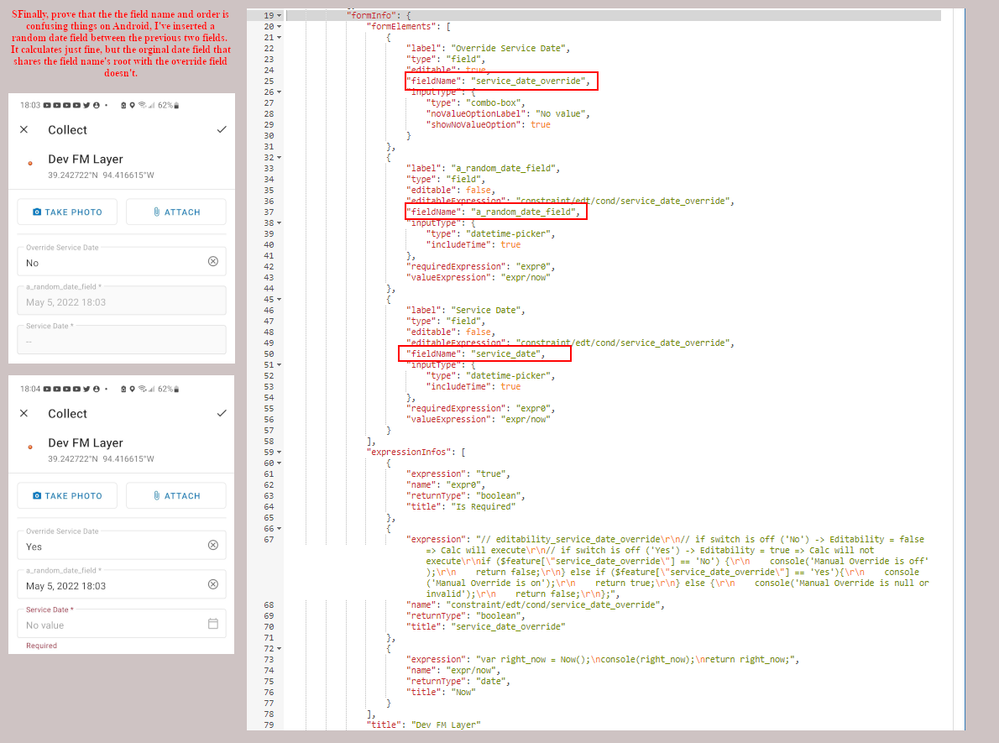 - Justin Reynolds, PE
1 Solution

Occasional Contributor III
Mark as New

Bookmark

Subscribe

Mute
As a follow-up, I posted this in early adopters as well. Esri was able to reproduce the issue; I didn't get a bug number, but it is on their radar.
- Justin Reynolds, PE
5 Replies