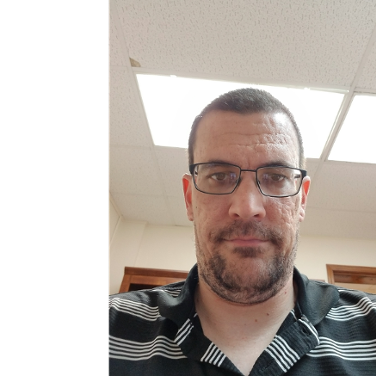 Regular Contributor III
Mark as New

Bookmark

Subscribe

Mute
I am really struggling here. I am a Web App Builder hold out because the Experience Builder still lacks the functionality that I need. I need a search widget that gives me more options on what to do. The current search widget gives me a result but doesn't actually do anything, it won't pan to the result. It does add something to the url which when submitted will redirect. That is certainly less than ideal. There is also still no way to print a map which my users still want. I would love to be able to move to EB because I really need the grouping functionality that WAB does not offer, but I cannot make the move without these widgets. Its been several years now since the EB was developed and widgets are always promised. What ends up happening is these advanced widgets end up getting updated like Elevation Profile, Suitability Modeler which are great features if you need them but still not very helpful if the basic widgets are not working. Why are features like WAB that actually work not getting updated instead of developing new features like EB?
Josh White, AICP
Principal Planner

City of Arkansas City
1 Solution

by
jcarlson

MVP Honored Contributor
Mark as New

Bookmark

Subscribe

Mute
To answer that last question, it's because WAB is built on the ArcGIS JS 3.x API, which is in the process of being phased out in favor of tools built on the 4.x API. You can think of EB as not so much an alternative to WAB as the 4.x version of it.
That said, EB is very different in how widgets interact, particularly because EB allows from any number of different maps (including none!) to be added to the same experience. To get things like the Search widget to "talk" to your other widgets like maps and lists, you need to add triggers. For instance, I have a search widget that, upon selecting a record from the search results, will automatically send a "Zoom to" message to my Map widget.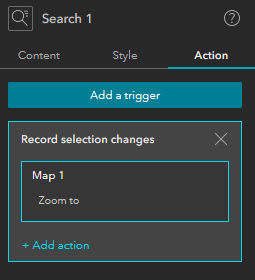 I can easily set additional triggers to apply to other maps, or non-spatial widgets.
I don't have any useful information about the Print widget, except that it's supposed to be on the roadmap for the "near term" 2022. We've just been giving our users a tutorial of how to take screenshots on their computer, and that seems to have alleviated some of the "print the map" requests for the time being.
- Josh Carlson
Kendall County GIS
13 Replies