Occasional Contributor
Mark as New

Bookmark

Subscribe

Mute
Is there a way to change the search-widget search-icon-color and background color?
By default the search-widget takes the color from the design-theme. Changing the design will update the background color of the widget. I have a usecase where the search-icon-background should be white and the magnifier icon black.
Challenge 1: Only that specific search-icon background color, not every other widget in the experience which uses the "primary-theme-color"...
Challenge 2: the theme changes only the background of the search-widget-icon. The color of the magnifier is not affectet and stays always white, making it disappear if the background-color is white too...
Any ideas?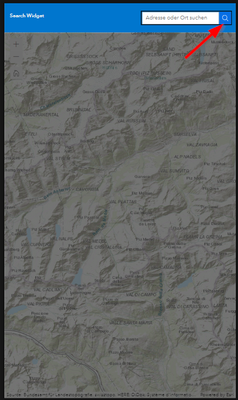 - Andi
2 Replies

Occasional Contributor III
Mark as New

Bookmark

Subscribe

Mute

Occasional Contributor
Mark as New

Bookmark

Subscribe

Mute
I'll support the idea asap.
In the meantime, the workaround: After downloading the app, manipulate the widget.js file by adding the color and background-color to the .search-button.
...\cdn\0\widgets\common\search\dist\runtime\widget.js
.search-button {
	width: ${n.polished.rem(32)};
	border-radius: 0;
	color: #4678B4;
	background-color: white;
    }