Occasional Contributor II
Mark as New

Bookmark

Subscribe

Mute
Hi EB community,
A few button (coding?) questions for ya.
1. Is it possible to have a sidebar pop-up from a button?
I've created a button, went to set link, link to window, but it doesn't appear in the select a window list. It is in the window list though on the left hand side of the page.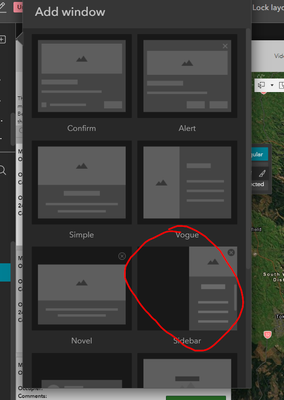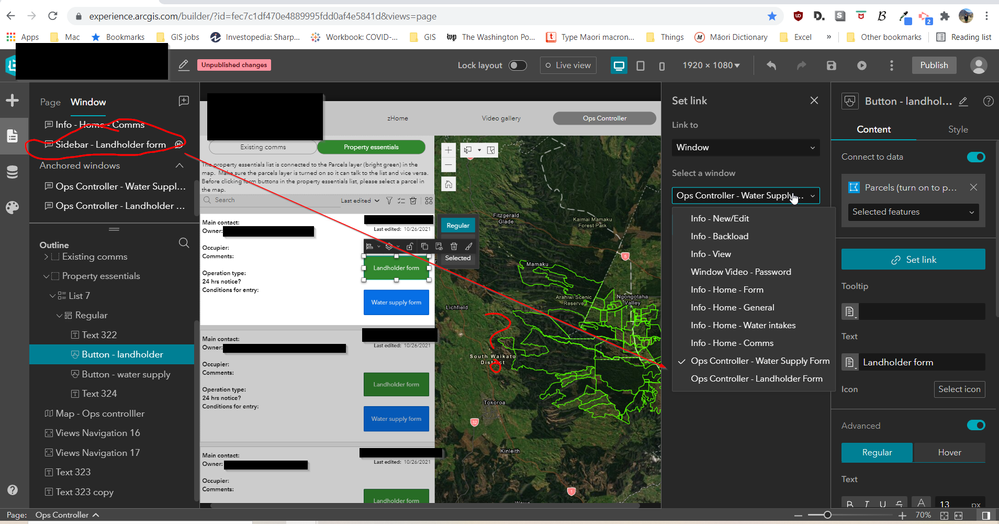 2) We have different landholder forms for different clients. Is it possible to set up this button in the list so it is queried to open the window with the survey form (view) specific to Client A? I will set up specific survey form windows for Clients B and C too since their questions/design are all different.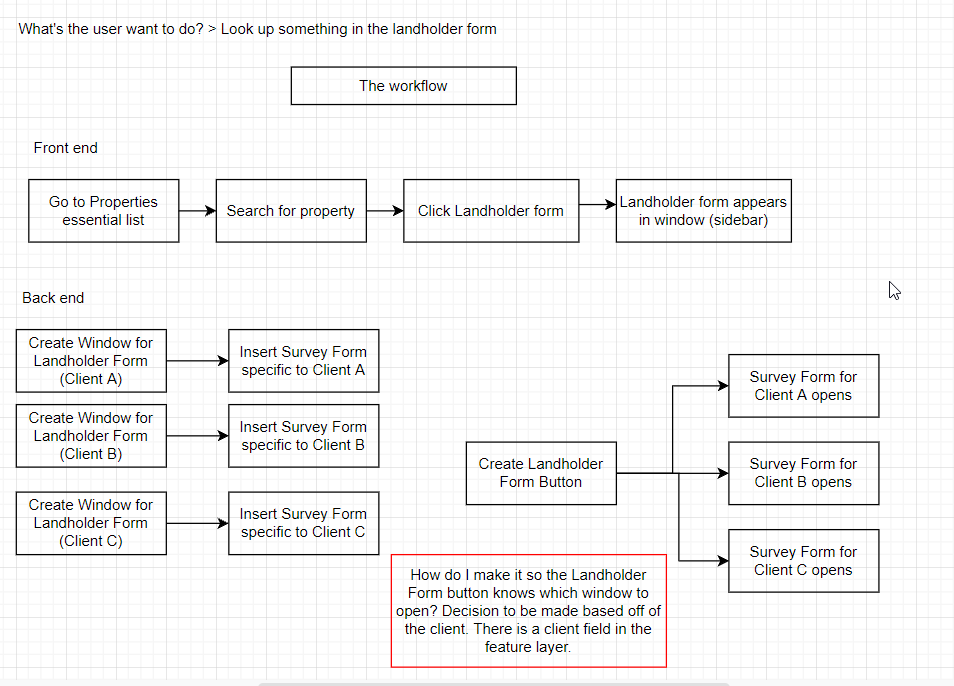 3) Similar to question 2, some of the operations are ground, some are aerial. Only the aerial operations require water supply forms to be filled out. Is there a way so the water supply form BUTTON only appears if it is an aerial operation?
I'm beginning to use Experience Builder a lot and have found it quite good as a non-coder/developer, but there are some areas like these where I think it is/should be possible, but don't know exactly how to do it myself.
Any help/tips you can offer will be greatly appreciated!
6 Replies