Not applicable
Mark as New

Bookmark

Subscribe

Mute
Hi team,
Since the update to Experience Builder last week, we have a major issue with authentication for our experiences. This is a similar issue to this thread however I think this needs a bit more attention so wanted to highlight in it's own post.
Previous to the update, every morning I would open my Experience and would be prompted to login, regardless of what browser I was using, clearing my cache, or using a private window. This is expected behavior for AGOL Apps like story maps, dashboards, etc. and everything was working fine. I wasn't prompted to login for the rest of the day unless I logged out.
Since the update, I can now open my Experience first thing in the morning and I won't be prompted to log in. I can see all the data, maps, and widgets in the experience fine, however my embedded AGOL content inside the Experience will not load. It's almost as if the authentication token is still valid for Experience Builder, but for all other AGOL apps has expired, meaning that I can't interact with other AGOL content. I have tested this across multiple Experiences and they behave the same.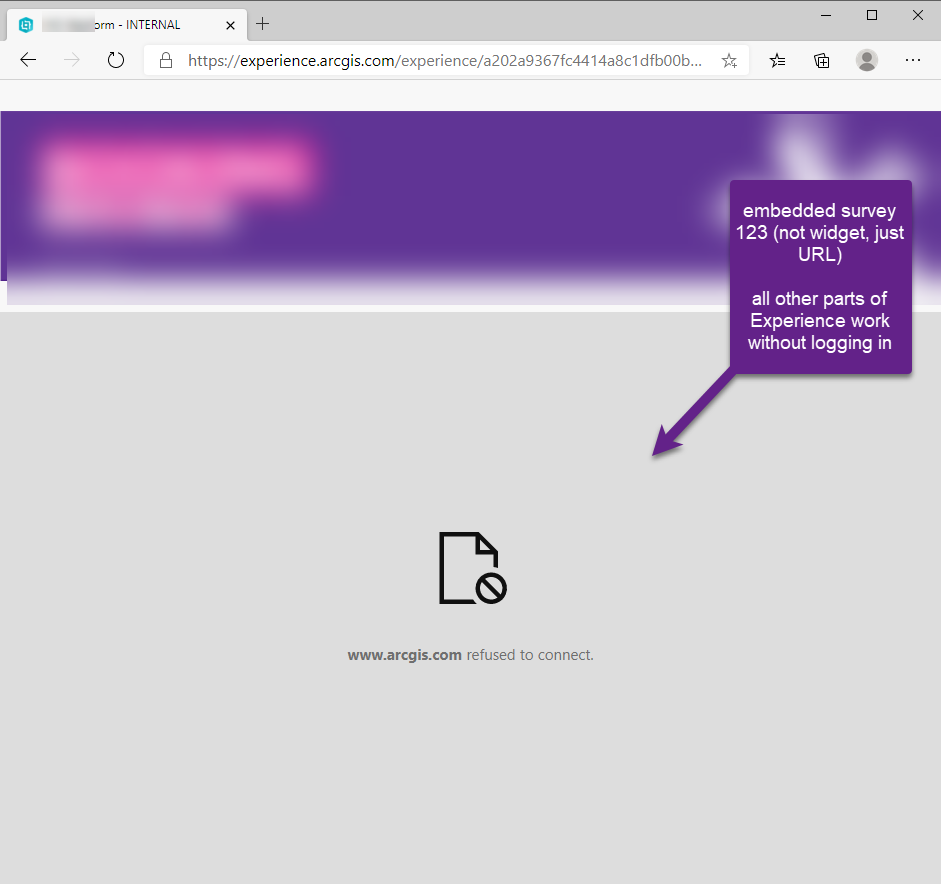 Experience Builder doesn't have a navigation bar/header with a "sign in" or "sign out" button, so this makes it even more confusing because I can see the Experience fine (which to me means I'm "logged in") but when I open new tabs for other AGOL Content it does NOT say that I am signed in.
I realize that I can clear my cache or use a private window to get it to work, but that is not a good long term solution. We need this fixed for security reasons and for a better user experience.
We are also getting a strange error with the title of the Experience changing to "undefined" - not sure if this is related or if this is a different bug.

Is this being looked at with high priority? Is there some sort of authentication setting that I need to change within my organization? Any help is greatly appreciated.
13 Replies