New Contributor
Mark as New

Bookmark

Subscribe

Mute
Hello,
My Organization is running Enterprise 10.7 Standard version.
When I open up an item in the viewer and look to use tools from the Perform Analysis suite I see several options missing.
First, there is no Data Enrichment tool
Second, the Use Proximity group of tools only contains the Create Buffers tool. There is no Find Nearest, Plan Routes etc. Is this a version situation where these tools are available in Advanced or is it a permissions situation where as a Publisher I don't get access to them?
Thanks in advance for any light you can shed on this matter.
V/R
Jim Labate
2 Replies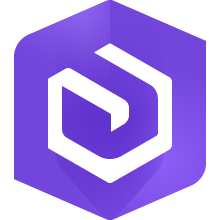 by
ThomasJones1

Esri Contributor
Mark as New

Bookmark

Subscribe

Mute
Hello Jim
For the data enrichment tools I would recommend checking your 'GeoEnrichment' service has been configured with portal. For the proximity tools I would recommend ensuring 'Directions and Routing' utility service has been configured for portal.
Portal for ArcGIS - Configure utility service
Looking at the documentation for the 'Find Nearest' tool it looks like it may require the hosting server to have an ArcGIS Server Advanced license. Or a ArcGIS Server Advanced license that includes the ArcGIS Network Analyst extension. This tool also requires the 'Directions and Routing' utility service to be configured. So if it's not configured that could also be reason why it's not showing up.
Portal for ArcGIS - Find Nearest
Hope this helps.
Thanks,
Thomas.

New Contributor
Mark as New

Bookmark

Subscribe

Mute
Hi Thomas. Thanks very much for your input.
Hope you don't mind if I follow-up briefly.
At the Standard level, is there a cost to the GeoEnrichment Service that has to be paid in either additional dollars or ESRI credits? Do any of the Enterprise services use ESRI credits like an AGOL account would?
Unfortunately, I'm not the administrator to this site (just started there) and the person who is isn't even a GIS person, just jumped into the gap left by an bioengineer's departure - so, where would one start looking within the Enterprise's build to ensure the Directions & Routing Utility has been configured for portal?
I believe we do have a Network Analyst Extension license that is currently being used with an ArcGIS Pro install. If the license is concurrent, can it also be installed with Enterprise? And if the Directions and Routing utility is configured, do you know if the Find Nearest and other tools would then appear in Standard version as well as the Advanced?
Thanks again for all the help,
Jim Labate