New Contributor II
Mark as New

Bookmark

Subscribe

Mute
Somehow all services are missing, including the SampleWorldCities and the Utilities and System folders.
We use Windows 10.8.1 Enterprise in AWS.
The ArcGIS Server Software Authorization shows that the following are active:
ArcGIS Server Advanced
ArcGIS Image Server
ArcGIS GeoEvent Server
Neither ArcGIS Server stop/start nor system reboot solved the problem.
Clearing the browser cache/history also didn't help.
The log shows that the problem occurred about 20 minutes after the "System/PublishingTools.GPServer" tool failed due not being able to copy data to server. Not sure if this is anything to do with the problem, but we set up the datastore and never copy data to server.
Any help/tips will be greatly appreciated.
2 Solutions

Esri Contributor
Mark as New

Bookmark

Subscribe

Mute
Hi @WenliYang,
First thing I would do is to check if the psychical services are still present
C:\arcgis\arcgisserver\config-store\services
C:\arcgis\arcgisserver\directories\arcgissystem\arcgisinput
If these folders are still present then probably the folder permission was lost,
Right click the arcgisserver folder go to security then advance and add your service account again also check if you service account is still working correctly.
You can also use the Configure ArcGIS Server Account to re-apply the folder permissions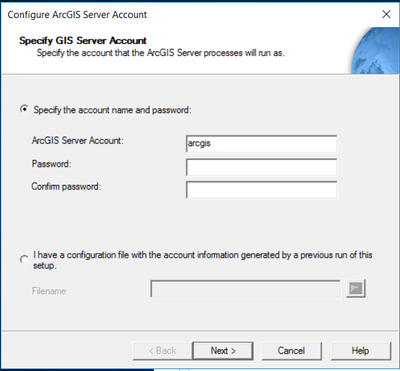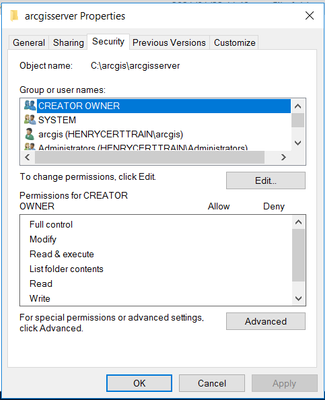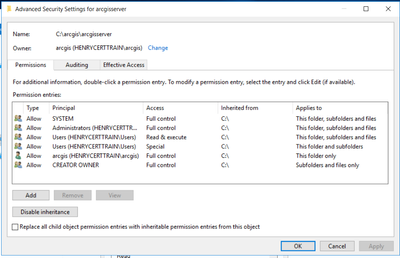 Hope it helps
Henry

Esri Contributor
Mark as New

Bookmark

Subscribe

Mute
Hi @WenliYang, In 10.8.1 they added new features where a you can add a data source out of portal this is the connection you are seeing in Site -> Data Store.
the connection is managed out of portal that is why the delete function is grayed out .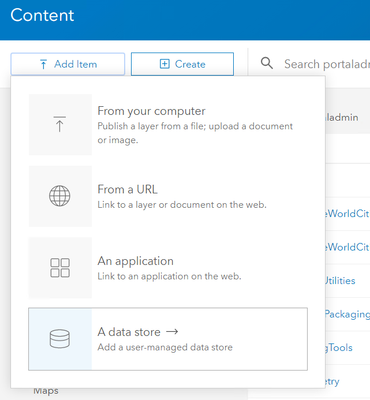 On start up is the server loops trough all the services starting them and then stopping them when it is done. I think this process is being interrupted probably by the aborted publishing that causes some sort of problem.
It might also be the .rlock files, I have seen if there crash and they did not get removed the system will not start correctly.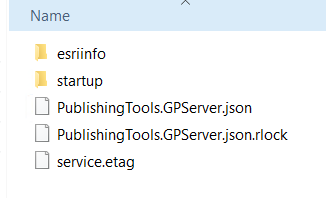 Just make a backup of the system and then stop the server and delete all the .rlock files.
Is your ArcSOC spinning up ? this is the actual services for non-hosted services.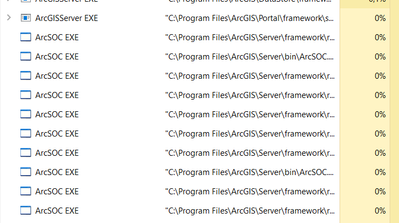 Then you can remove the datastore links -this just removes the link to the datastore it does not remove any data- to just check if the problem is stemming from ArcGIS for Data Store.

and re-register the connections afterword's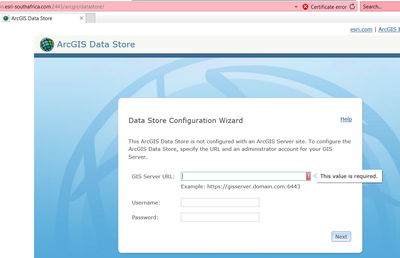 9 Replies