Occasional Contributor III
Mark as New

Bookmark

Subscribe

Mute
Hi,
File geodatabase are getting fat extremely.
I have a FGD with a name "U.gdb", I have noticed that this DB has a size of 10 G.B, despite the fact that my data is not that big in size, so I decided to copy the F.C's inside the U.gdb to a newly created geodatabase with a name "U2.gdb" the size of the newly created db decreased immediately to 148 MB.
The same data are in both GDBs while the size is extremely different. Compact and Compress File Geodatabase Data fails to reduce the size of the geodatabase.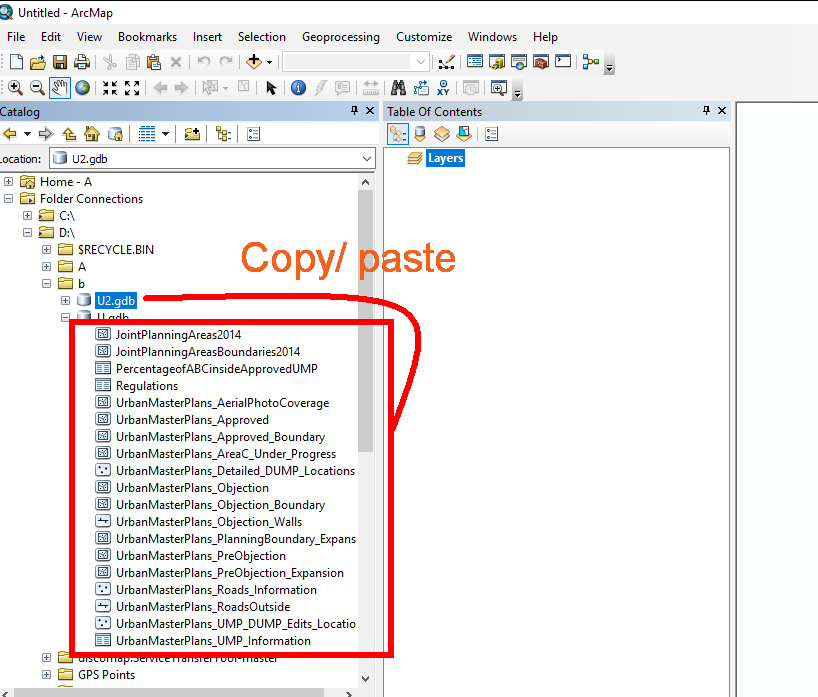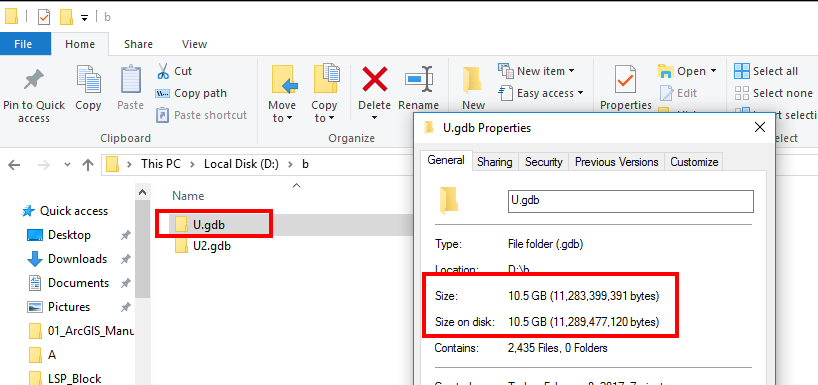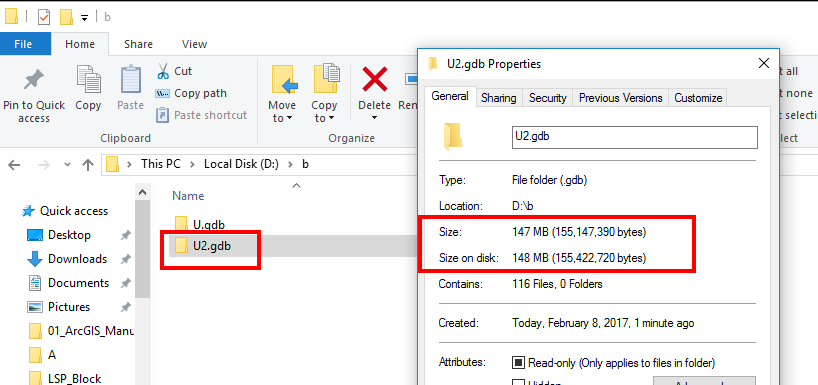 The source of this issue might be because I have an enterprise geodatabase (U.mdf) and regularly I used to delete all F.Cs from U.gdb and copy the mdf F.Cs to U.gdb in order to update my data.
What should I do to maintain the same gdb size and avoid the over growing size if the GDB.
Thanks
Ahmad
1 Solution

New Contributor II
Mark as New

Bookmark

Subscribe

Mute
I have an update: I am using a script to update features in the FGBD that are used in services. I was not stopping the services, as they were set to not create a schema lock. Once I stopped all the services using the data, the FGDB remained small. There does NOT seem to be a way to reduce the size once the "inflation" has occurred, other than creating a new FGDB
32 Replies