Occasional Contributor II
Mark as New

Bookmark

Subscribe

Mute
Everytime we try to update a map service using the overwrite web layer option in ArcGIS Pro the error appears.
Notice that this error appears only when we try to do an "Overwrite" . The publish new web layer tool always works fine.
We use Arcgis pro 2.4 to publish on ArcGIS Enterporise 10.7 istance (Porlal and Arcgis server 10.7 on windows server)
The complete Log is here attached: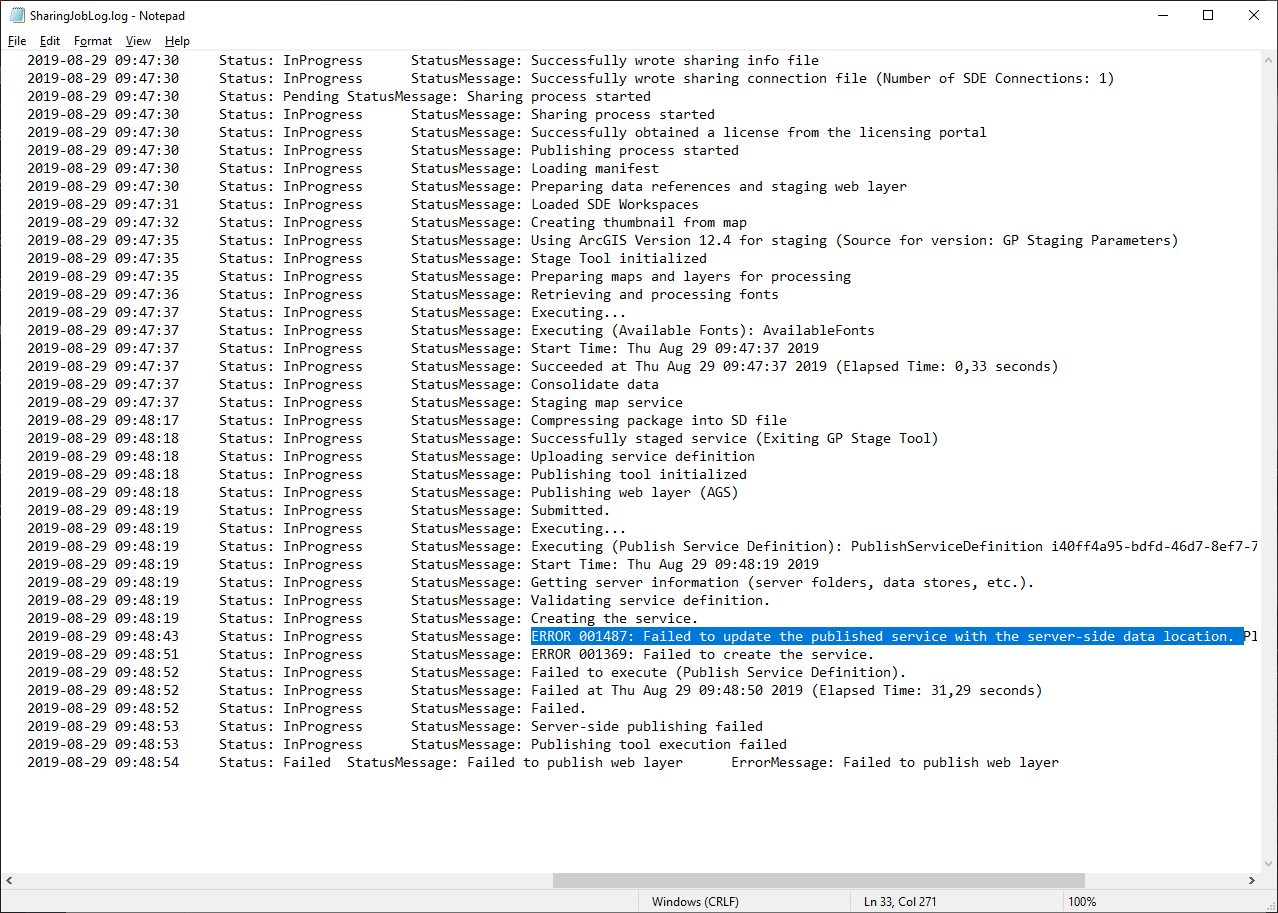 All our ArcGIS projects are based on different SDE layers as registered databases. All the databases used are correctly validated in the ArcGIS Server manager
To better undestand the error :
1) We tried to publish and overwrite the same services changing the connection to the dataset, from "registered data" to "copy all" option : in this case the overwrite works fine.
2) We tried also to publish /overwrite the service directly on the hosted ArcGis server using arcmap , and it works fine.
Please, any help is higly appreciated...
Thank you in advance
Enrico
10 Replies