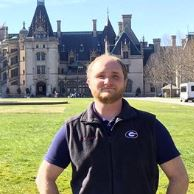 Occasional Contributor II
Mark as New

Bookmark

Subscribe

Mute
Can you edit a feature class with a SQL Server Spatial type in ArcGIS Pro without enabling the database as an Enterprise Geodatabase? I've read through the doc's and haven't been able to find a conclusive answer yet. I'd like to be able to create tables in both SQL Server and ArcGIS Pro with a SQL spatial type for editing in Pro. However, I want to avoid all of the additional tables created when enabling an Enterprise Geodatabase.
I've ran several tests following the help guide here : https://pro.arcgis.com/en/pro-app/latest/help/data/geodatabases/manage-sql-server/sqlserver-spatial-... but keep getting a 9999999 error.
Thank you,
Michael
1 Solution

New Contributor III
Mark as New

Bookmark

Subscribe

Mute
Sadly I have not found a way to Edit an SQL Native Database in ArcGIS Pro. Pro requires all of the A, D, I, etc. tables for each item. There is not a way for Pro to understand What everything is when you want to edit. You can view the data in Pro but editing is not an option. You will need to copy that data into an enterprise database. You can us the import tool to bring it into an enterprise database but what you are looking to do it not possible at this time.
Thank you for your time on this. Please let me know if you have any questions
6 Replies