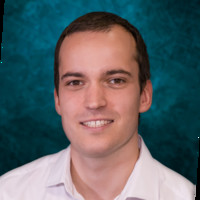 by
VHolubec

Esri Regular Contributor
Mark as New

Bookmark

Subscribe

Mute

Email to a Friend
Dear all,
I have a question to Data Store RAM usage. I have 10.8 Enterprise (all in one machine), with 7 services (3 features, 2 map service and 2 vector tile layers services) and 5 others non-hosted services.
The problem is with RAM usage of Open JDK Process. It takes more than 21 GB of RAM, so it´s huge consumption against other Server and Portal Processes.
It´s true that all 3 DataStores are enabled: Relational, Tile Cache, Spatiotemporal. But there is no Tile service or service which could be using spatiotemporal data store, so I am quite confuse, what could cause such huge consumption of the RAM.
The restart of the process helps for a while, but with more time running the Data Store use more and more RAM.
Does anyone have faced similar issue? Philip Heede don´t you know if this is just a common state of art, or something what could be optimized by settings in our DataStore?
Thank you.
Vladimir
Vladimir
2 Solutions

by
ElliotJones

Esri Contributor
Mark as New

Bookmark

Subscribe

Mute

Email to a Friend
Hi Vladimír Holubec‌,
Without getting into the content of your services, based on the description of your deployment, it's very likely that you're overtaxing your machine's resources by placing all three Data Store types on the same machine. The software requirements recommend 8GB RAM each for both relational and tile cache, and an additional 16GB minimum for the spatiotemporal data store (which is recommended to be run on its own Data Store machine). When you throw in the RAM requirements for Portal for ArcGIS and ArcGIS Server (8GB each, more for ArcGIS Server with certain licensing roles), there's a high likelihood for excessive resource competition on the machine.
Relational and tile cache data stores preallocate memory so that it's available when needed, and the spatiotemporal data store takes up approximately 40% of available RAM, which might explain the steady rise in RAM consumption over time.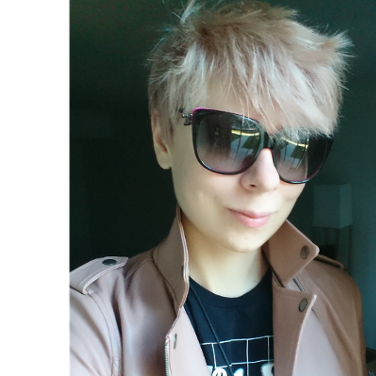 Occasional Contributor II
Mark as New

Bookmark

Subscribe

Mute

Email to a Friend
After unregistering, if the spatiotemporal data store still shows up when running the describedatastore command line utility, you may need to remove the entry for the spatiotemporal data store in the arcgis-data-store-config.json file. The default location is C:\arcgisdatastore\etc\arcgis-data-store-config.json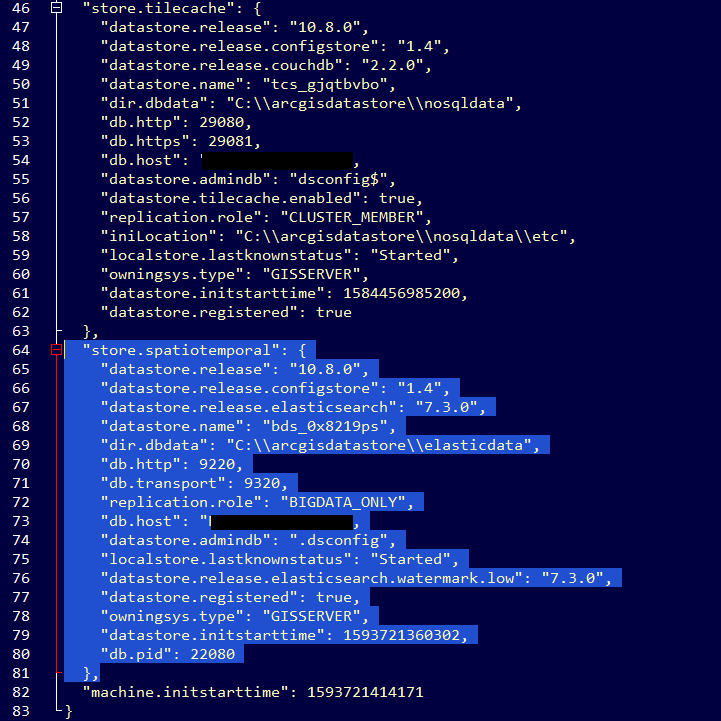 Remove the entry like the one I have highlighted, save the file, and then re-start the Data Store service.
After waiting a few more minutes, run the describedatastore command line tool again to make sure it is no longer showing an entry for Spatiotemporal.
Hope this helps!
- Rachel
8 Replies