New Contributor II
Mark as New

Bookmark

Subscribe

Mute
While setting up the 10.6.1 Builder Environment for testing, everything seems to be working fine, until I let the machine set the "Register Data Stores with GIS Server".....then I get an error saying: "Couchdb failed to start". I've looked through the documentation....and I must be missing something? Anyone else have this issue?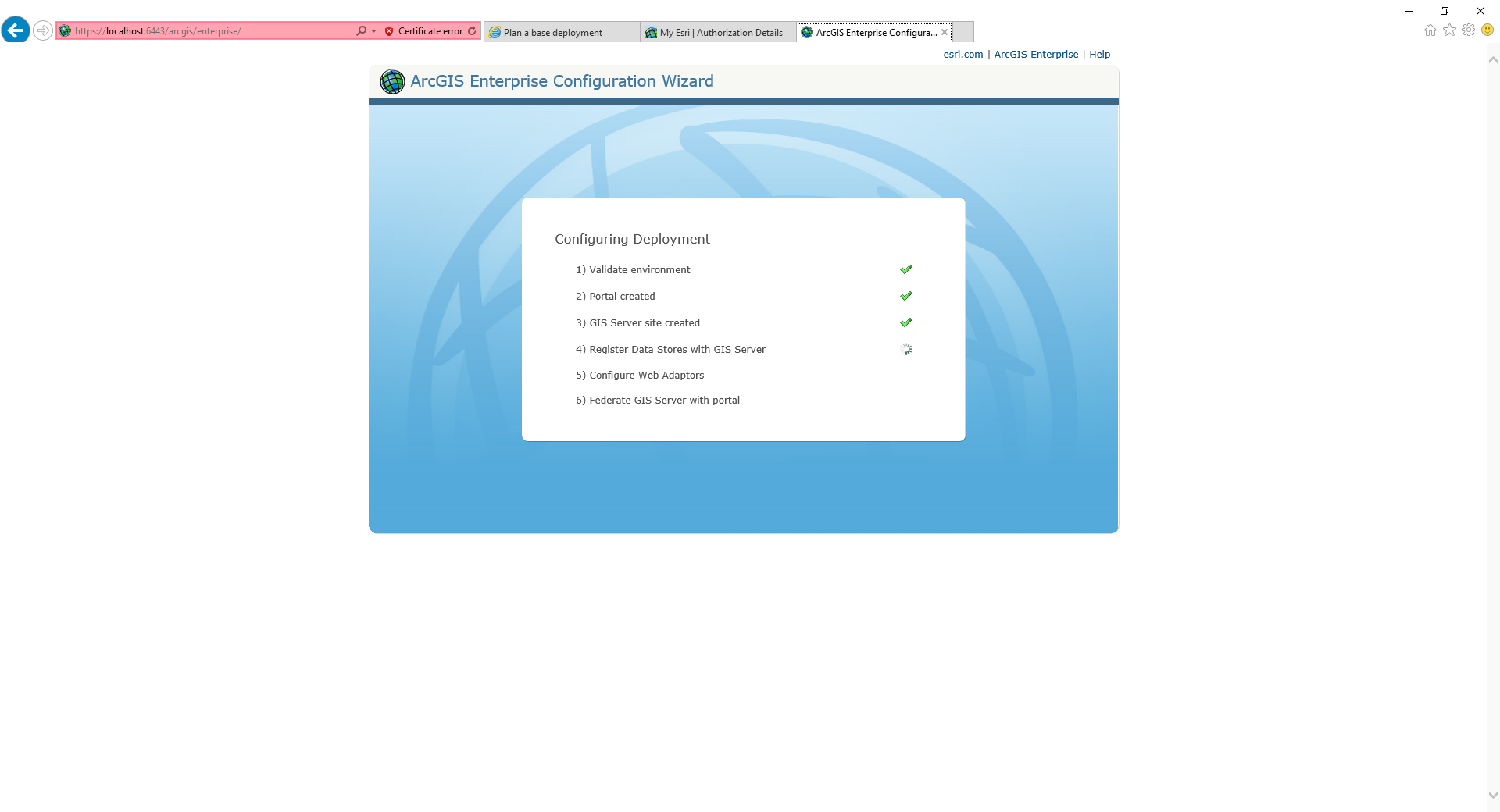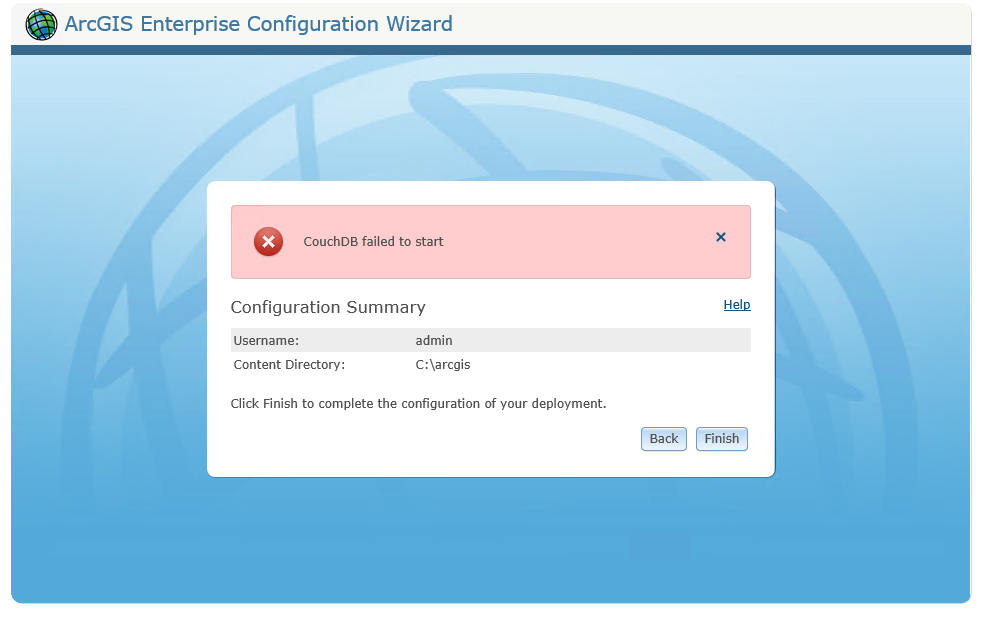 1 Solution
Occasional Contributor
Mark as New

Bookmark

Subscribe

Mute
Hello Adam,
Please see the following BUG: BUG-000116596 ("Unable to configure tile cache data store if port 5986 is utilized.").
The Tile Cache Data Store requires port 5986 to be open and listening. The problem may be that port 5986 is not opened on your firewall or there is another program utilizing this port.
I would first check to see if your firewall allows the port to be open. If the port is open then try the next step:
On the machine with Enterprise being deployed, check if the port is used by another program by stopping the ArcGIS Data Store service and opening a command prompt. Type the following command:
netstat -ano | findstr 5986
If that command returns nothing then there is no program utilizing that port. If it does return something trace the PID to find the program that is using the port.
Let me know if you have any questions.
9 Replies