Occasional Contributor
Mark as New

Bookmark

Subscribe

Mute

Email to a Friend
ArcGIS Server 10.6 and ArcMap 10.6.1 for publishing.
I've built a cache of a small area using a mosaic dataset. When I view the cache rest endpoint i'm seeing missing tiles (or slivers) between 1:4000 - 1:6000 (1:5000 cache scale).
All tiles are 100% complete. All other caches being served from AGS are not displaying this issue.
Here's a picture: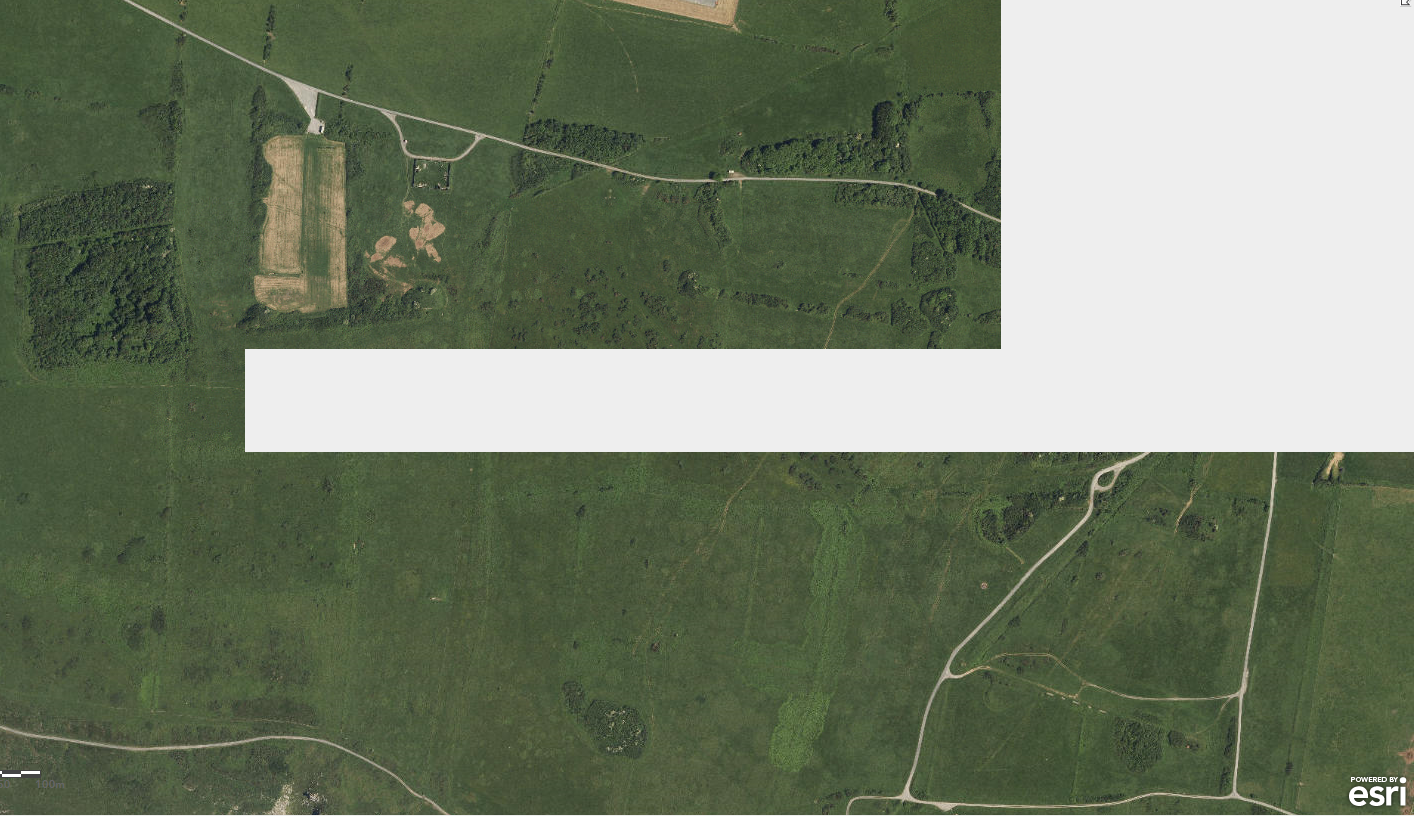 All the tiles display as expected at finer/coarser scale ranges.
I've attempted to rebuild the 1:5000 scale a couple of times with no success.
Any ideas or comments would be greatly appreciated.
1 Solution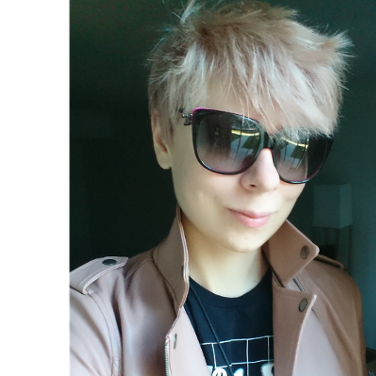 Occasional Contributor II
Mark as New

Bookmark

Subscribe

Mute

Email to a Friend
Hi Aled,
What is the maximum number of rasters per mosaic defined in the Mosaic Dataset properties? You can view this in ArcMap by right-clicking on the mosaic dataset > Properties > Defaults > Maximum Number of Rasters per Mosaic.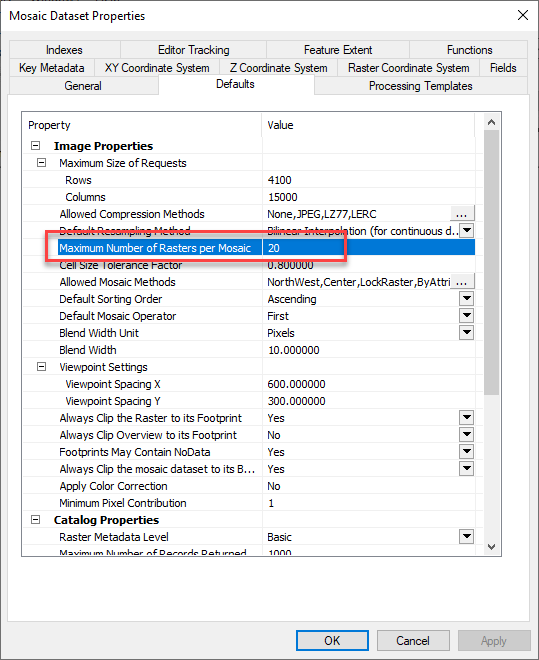 The default value is 20 to prevent the server from mosaicking a very large number of tiles, but as a result this can lead to blank/missing tiles (they are still generated in the cache folder, but if you view the tile images they are white). You can increase this to a higher number, for example, 100 and then generate the cache tiles again.
5 Replies