New Contributor III
Mark as New

Bookmark

Subscribe

Mute
I have read multiple places that starting at 10.5, Image Server can now be installed on separate servers, but when we went to install Server (as an Image Server) on the new VMs, we were not able to attach them to our existing ArcGIS Server site (we are running 10.5.1). We have yet to migrate to ArcGIS Enterprise (we do not have Portal or Data Store). Does this mean that we are unable to install Image Server on separate machines? I'm not finding a lot of materials discussing the difference between implementing a basic ArcGIS Server implementation (no Portal or Data Store) vs ArcGIS Enterprise at 10.5 and higher. We have an immediate need for Image Server, but our Portal implementation is a little ways out (primarily due to the fact that our IT department has yet to set up ADFS - we want to federate with AD). We did find this article on Migrating standalone ArcGIS Server to ArcGIS Enterprise, but again, not a lot of info on the extensions and how they work between the different implementations. Any guidance is much appreciated. Thanks in advance.
1 Reply

Frequent Contributor
Mark as New

Bookmark

Subscribe

Mute
Hi Tara - What I was able to do at 10.5.1 was to install ArcServer Advanced, and then authorize it for Server using the Advanced ECP. At the Advanced level, you can see that Image Service is a supported service type: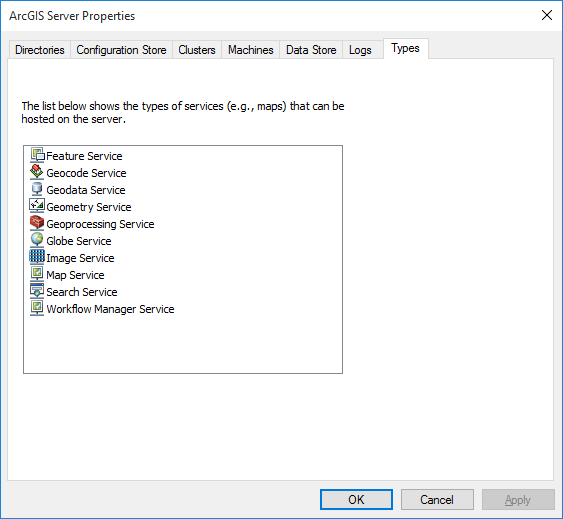 I then re-run the authorization for image server using the ECP for that role, which then basically enables the Image Service service type as a licensed role so I can publish mosaic datasets (among other tasks). I'm getting ready to do the same thing at 10.6, I don't think that this method has changed.