Occasional Contributor II
Mark as New

Bookmark

Subscribe

Mute
I have seen this question online a few times, but the responses (although correct) are not quite what I would like to see happen. We have had Portal set up and functioning well since 2016, but because of system configuration and some security concerns we have (hopefully temporarily) set up our sign in with credentials page a little differently.
I have set up our Portal to use Windows Authentication, which works really well; however, the stipulation that we currently require is that instead of just using one's User Name and Password we require users to type in or Domain as well as User Name, as per below [for the record, GeoPORT is our internal name for our Portal here at the Port in Prince Rupert :-)]: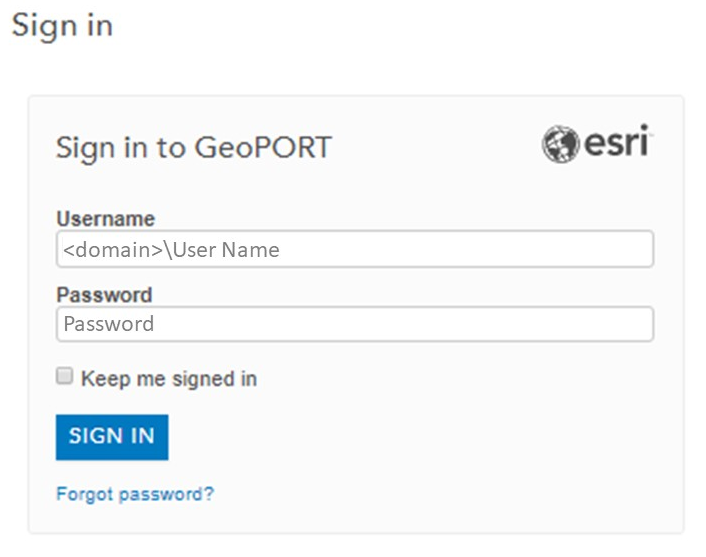 However, this also causes a point of grief as I get calls all the time from staff who state that they are unable to log in, and 99% of the time it's because they're not keying in <domain>\ before their User Name.
What I would like to be able to do is add an instruction to the sign in screen that reminds users how to properly sign in to Portal, as per the example below: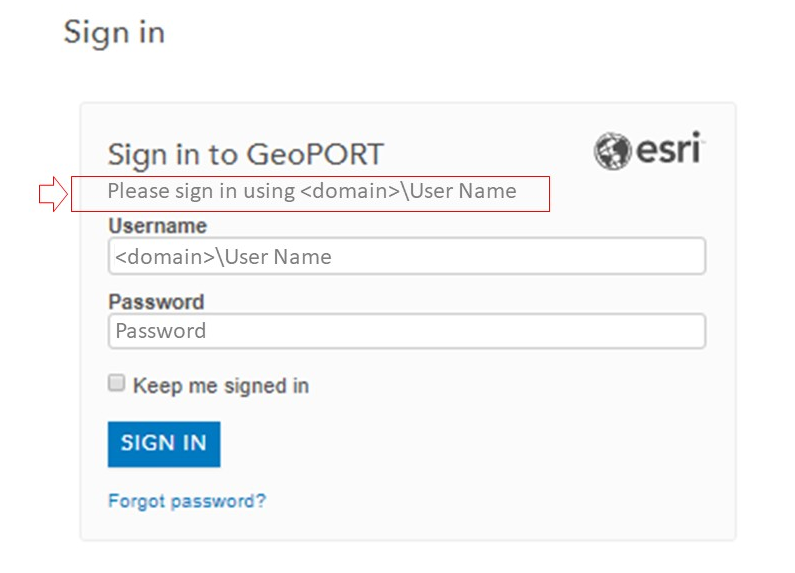 Would this be possible to configure in Portal? It has been suggested that one needs to edit the oauth2.js file, but I don't seem to be able to notice any differences to that file after making minor (temporary) edits.
Suggestions?
Thank you
5 Replies