New Contributor
Mark as New

Bookmark

Subscribe

Mute
Hello,
I am using Portal 10.7.1 that is federated. I have numerous hosted feature layers that are shared with a group used for copy collaboration to my public facing AGOL. I am experiencing intermittent "syncing completed with failures" on layers that have not had any changes made to them since the last collaboration. I am also getting, sometimes a day to day, difference in whether or not the hosted feature layer is copied or referenced to AGOL. This can occur with a successfully completed sync but the notification in Portal only says it couldn't be copied. With no explanation as to why, I have no idea where to start.
I appreciate your thoughts and opinions and thanks in advance.
-Ben
3 Replies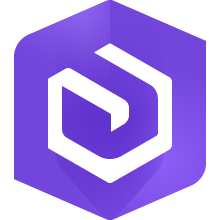 by
ThomasJones1

Esri Contributor
Mark as New

Bookmark

Subscribe

Mute
Hello Benjamin,
Just wanted to double check, you are sharing content as a copy from Portal for ArcGIS to ArcGIS Online is that correct? If the share as copy fails the collaboration defaults to share as reference. This is likely why some of your items in ArcGIS Online are referenced rather than copied.
My first recommendation would be to review the portal logs at 'DEBUG' level. Focus on the period of time during which the sync occurs. I would also suggest reviewing the collaboration sync status logs. These should also help point to a cause of failure. It is also useful to identify the specific items that fail to share as copy.
About portal logs—Portal for ArcGIS (10.8) | Documentation for ArcGIS Enterprise

Collaboration Sync Status Logs:
Example URL: https://hostname.domain.com/portal/sharing/rest
ArcGIS Portal Directory > Portals > 'portalID' > Collaborations > 'collaborationID' > Collaboration Workspaces > 'workspaceID' > Sync Status
Are your feature layers hosted or referenced? I hope you find these suggestions useful.
Thanks,
Thomas.

New Contributor
Mark as New

Bookmark

Subscribe

Mute
You are correct, Portal for ArcGIS to ArcGIS Online as copies. I have looked at the logs and they state that they couldn't be shared as copies. The peculiar thing is, nothing changed in that hosted feature layer from the last time it was shared as a copy. All of a sudden it shares as a reference. If I remove the suspect hosted feature layer from the workspace and move it to a different one, it works. If I delete the AGOL collaborated layer and run the sync it perpetuates the reference. This has happened 2 times in the past 2 months.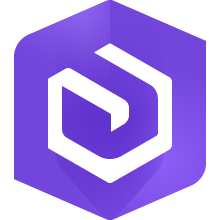 by
ThomasJones1

Esri Contributor
Mark as New

Bookmark

Subscribe

Mute
Hello Benjamin,
Apologies for not replying to your response sooner. It's likely there is some failure in the sync process that causes the collaboration to share the item as a reference. In order to further constrain the point of failure we would need to review the collaboration sync status and portal logs. This would likely give us more information regarding which step of the sync process is failing. If you want to troubleshoot further and have access to the logs I would recommend creating a support case.
I would also recommend the following workflow for items that revert to share as reference:
Review the hosted feature layer settings. Ensure the feature layer remains sync enabled.
Remove the hosted feature layer from the collaboration group in portal.
Initialize a sync, this will remove the associated hosted feature layer in ArcGIS Online.
Re-share the hosted feature layer to the portal collaboration group.
Any follow up questions please let me know.
Thanks,
Thomas.