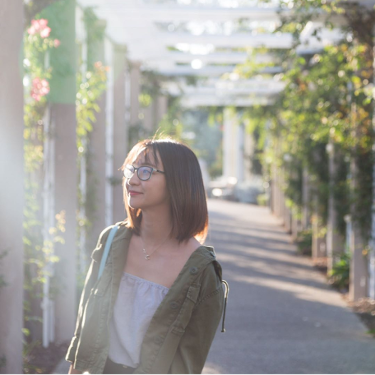 by
XiChen

Esri Contributor
Mark as New

Mark as Read

Bookmark

Subscribe
ArcGIS Earth 1.12 has been released on April 1. To learn more, and to download the latest ArcGIS Earth, check out the ArcGIS Earth overview or Microsoft Store.
What's New
In this major release, we are happy to introduce the new features of KML sharing, configuration distribution, and user experience enhancements. Here are a few highlights :
KML sharing — A KML file can be shared as a KMZ file with your organizations if you are signed in and have privileges to share data to ArcGIS Online and ArcGIS Enterprise. Additionally, a KML file can be sent by email and shared as a KMZ file.
Configuration distribution and management — Start from ArcGIS Online 9.1, an ArcGIS Earth configuration file is supported to be uploaded and hosted as an .xml file online. You can upload the configuration file to ArcGIS Online or ArcGIS Enterprise and share it with your organization. This provides the administrator with the capability to preset configuration, and easily distribute ArcGIS Earth configuration within the organizations. Beside, the configuration files can now be managed through new Configuration Manager section added in the ArcGIS Earth Advanced Settings.
Time slider — A new Time Span panel has been added in time slider settings; both feature service and image service are supported for this feature. If your map contains multiple active time-aware datasets, you can view each dataset's time period through the time span panel.
Elevation offset — Elevation offset is now supported for feature layers and scene layers. By applying proper Elevation Mode and Offset value to the layers, you can view overlapped data more clearly.
Export bookmarks as image — Apart from exporting bookmarks as a KMZ file, now you can export bookmarks as an image for presentation or exhibition use. Bookmarks can not only capture local data, but also a web map or web scene in this new release.
Graphic interfaces in Automation API — Four interfaces have been added in this release to help manage the graphics in ArcGIS Earth. You can use graphics to display locations on a map with simple symbols or display a query of another task result.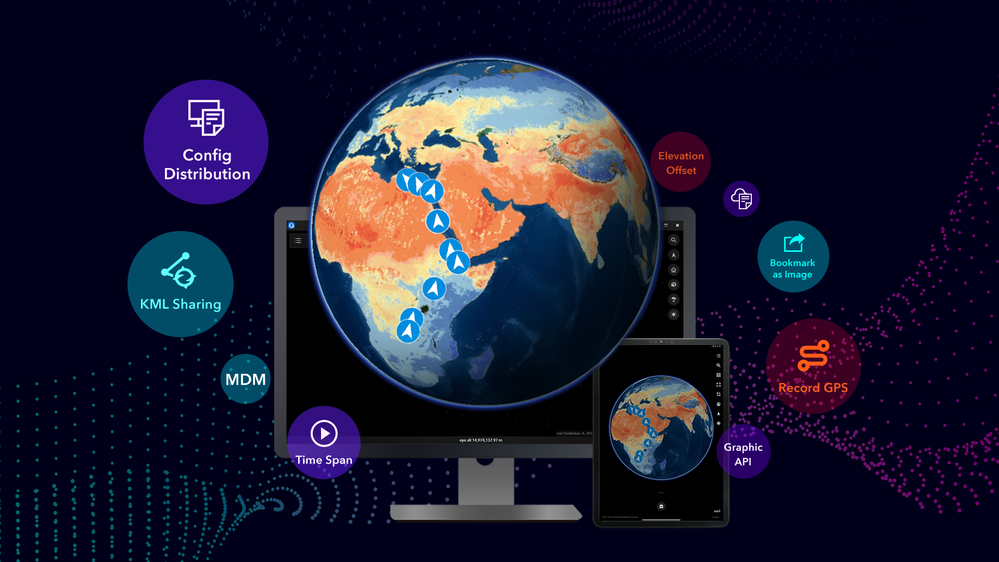 Issue Addressed
Please see the below key fixes that are included in this release.
BUG-000137956: ArcGIS Earth has a file path traversal vulnerability.
BUG-000136106: A GeoTIFF file with a minimum of parameters defining the coordinate system fails to open in ArcGIS Earth 1.9 and later.
BUG-000129757: "lookatRange" is equal to zero regardless of viewer positioning in ArcGIS Earth.

BUG-000130003: ArcGIS Earth renders incorrect icons when a caching service is used.

BUG-000130352: KML network links that result in a P3P error cause ArcGIS Earth to crash.

BUG-000129086: ArcGIS Earth sends an invalid HTTP GET request instead of supporting KML Network Link HTTP Query Element.
Known Limitation
| | |
| --- | --- |
| Features | Description |
| KML labeling | Labeling of KML and KMZ files is hard to read if the font is set in black and bold. |
| Configuration | The ArcGIS Online geocoder is not working while performing reverse geocoding in ArcGIS Earth. |
| Time slider | Even when data falls outside of the time interval, it is still displayed in ArcGIS Earth. |
| Time slider | Time slider of scene service hosted as Portal item stops refreshing while scene displays well. |
| Pop-up | Certain complex HTML in the pop-up window does not display properly. |
| Authentication | Fail to log into ArcGIS Online with Google account if ArcGIS Earth is downloaded from Microsoft store. |
| Installation | If ArcGIS Earth 1.11 exists on the machine, user needs to uninstall 1.11 before installing ArcGIS Earth 1.12. |
You must be a registered user to add a comment. If you've already registered, sign in. Otherwise, register and sign in.