Frequent Contributor
Mark as New

Bookmark

Subscribe

Mute
After replicating some Dashboards that a consultant had originally developed, I've received some feedback / wish list items from our users. First- our Dashboards are self-hosted in our onsite Portal and the Dashboards were created using the Dashboard Theme option using Create->App->Using the WebApp Builder option from inside Portal.
In each of the Dashboards, we have the Filters widget included in our Dashboard and one of the expressions inside the filter involves a date field. The Expression is-
Date is between (date 1) AND (date 2).
Both Date 1 and Date 2 are dropdown date picker calendar where the user clicks on a date of a given month. What I've been asked is whether this can be changed so that someone can just manually type in a date such as MM/DD/YYYY rather than scrolling to that date using the calendar date picker.
This does not appear possible to me. Is this true?
2 Replies

by
Kanin

Esri Contributor
Mark as New

Bookmark

Subscribe

Mute
Hello Steve,
Is your app hosted on ArcGIS Online? Or which version of ArcGIS Enterprise?
I understand that Web AppBuilder Dashboard Theme is being used, but in ArcGIS Dashboards, you can configure the Selector to allow date inputs by typing.
Date-based filter conditions—ArcGIS Dashboards | Documentation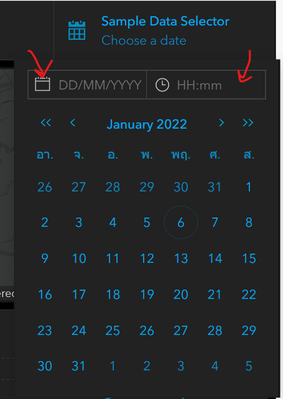 Alternatively, would you consider to use ArcGIS Experience Builder, the next-gen App Builder? As this also supports typing in dates with the Filter widget.
Filter widget—ArcGIS Experience Builder | Documentation

Best regards,
Kanin
If this answer solved your question, please mark it as "Accept as Solution" to help others who have the same question.

Frequent Contributor
Mark as New

Bookmark

Subscribe

Mute
Kanin-
The app is self hosted, on premises, inside Portal, which I believe is at Version 10.71. The Web AppBuilder Dashboard Theme was used primarily because that's what was used by the consultant who originally developed the Dashboard and I was unable to replicate their layout inside of the Operations Dashboard App Option. Their layout uses the 3x3 layout where the entire center column is the map area and the far left/right columns are 3 rows of widgets. See the screenshot below: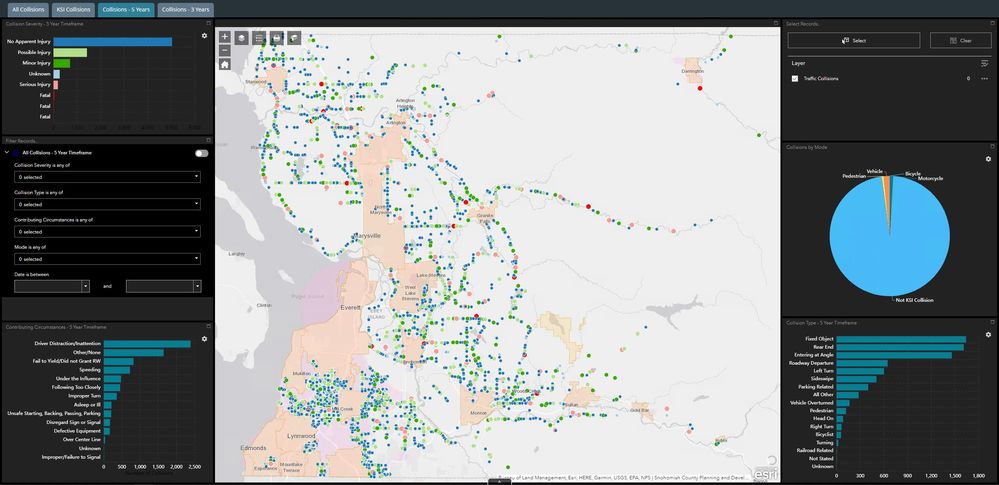 If I am able to replicate this Dashboard layout in the ArcGIS Experience Builder, I am open to rebuilding it in there.